SJTU Presents 26 Achievements In China Hi-Tech Fair
November 15, 2018 Author: Wu Juqing
On November 14th, the 20th China Hi-Tech Fair kicked off in Shenzhen. The Shanghai Jiao Tong University Exhibition Group brought 26 high-tech achievements to participate in the High-Tech Fair. Each year, CHTF is co-hosted in Shenzhen by Ministries and Commissions of the national government and Shenzhen Municipal People's Government. It is the largest and the most influential scientific and technological fair in China and is renowned as "the No.1 Technology Show in China". The theme of this time is "adhere to the new development concept and promote high-quality development".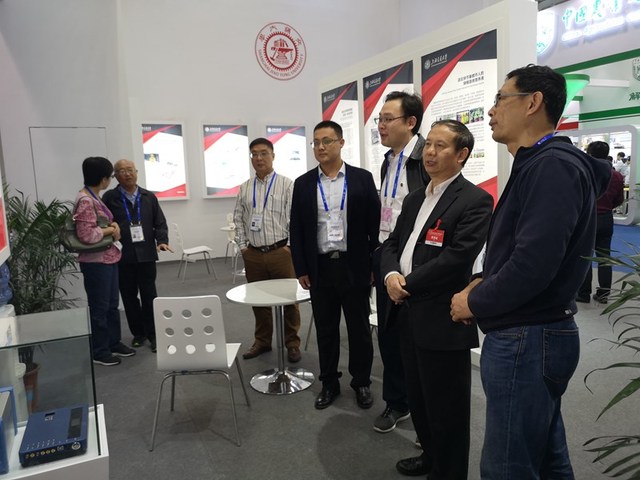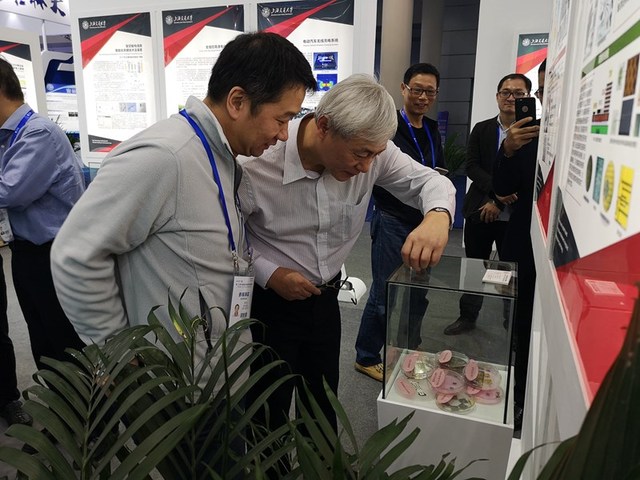 On the morning of the opening ceremony, Mao Junfa, Vice President of SJTU, visited University's booth and fully affirmed the applied technical achievements and participation in the exhibition.
Among the 26 high-tech achievements of SJTU participating in the Hi-Tech Fair, 7 can interact with the audience on the spot or provide physical display, covering advanced manufacturing, internet, artificial intelligence, automobiles, new materials, electrical and medical equipment, micro-device technology, modern pesticides, clinical medicine and other fields. All the participating projects have strong innovation and application value in the fields of industry, among which 4 items won the second prize of 2017 National Science and Technology Progress (Invention), and 4 items won the 2017 Shanghai Science and Technology Progress (Invention) first and second prizes.
The Hi-Tech Fair of SJTU exhibited the forefront of specifications, scientific, technological content amongst all the participating universities, which showed the strong scientific research strength and first-class technological innovation capability of SJTU and achieved good social impact.
Translated by Iga Kowalewska Reviewed by Wang Bingyu