SJTU-Designed Largest Non-Self-Propelled Cutter Suction Dredging Equipment Bound For Saudi Arabia
April 04, 2019 Author: Liu Yidan
On April 2nd , the world's largest non-self-propelled cutter suction dredging equipment "Xinhaixu" bound for Saudi Arabia participated in the "Belt and Road" construction launching ceremony held in Haimen, Jiangsu. "Xinhaixu" is a non-self-propelled twisting dredging equipment, independently researched and developed by Shanghai Jiao Tong University Marine Design Institute and put into operation in Jiangsu Haixin Shipping Heavy Industry Co., Ltd. in 2017. It is currently world's strongest non-self-propelled cutter suction dredging equipment. It is heading to Saudi Arabia to conduct a 820-day operation to build an artificial island for Saudi Aramco's offshore oil and gas exploration.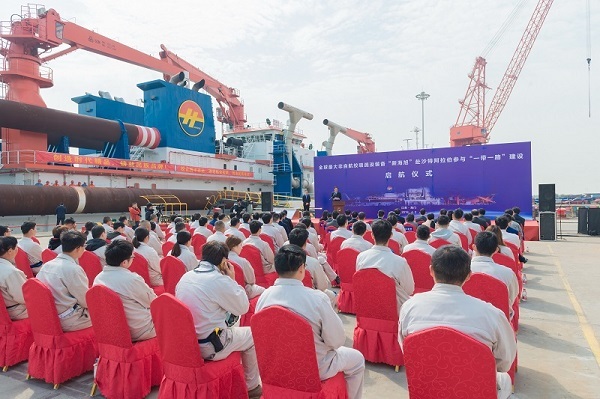 Wu Yonghong, Deputy Mayor of Nantong City, Gu Yong, Deputy General Manager and Chief Engineer of CCCC Shanghai Dredging Co., Ltd., and Gu Feng, Deputy Secretary of the Party Committee of Shanghai Jiao Tong University, were invited to attend the ceremony. Deputy General Manager of Haixin Shipping Heavy Industry Zhang Bibo hosted the ceremony.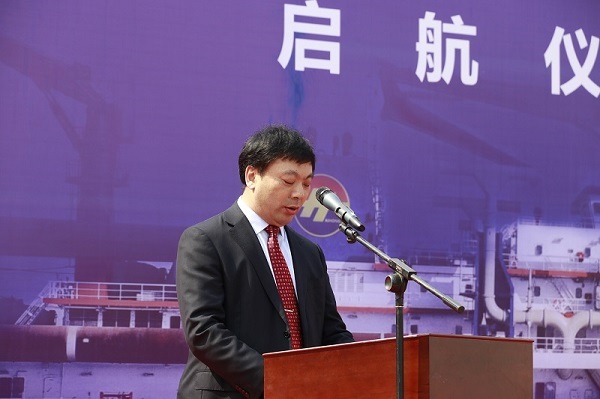 Gu Feng expressed his congratulations on the successful launch of "Xinhaixu" on behalf of Shanghai Jiao Tong University. He pointed out that SJTU actively joined the national ship and ocean engineering strategy, and the key technologies have made remarkable breakthroughs.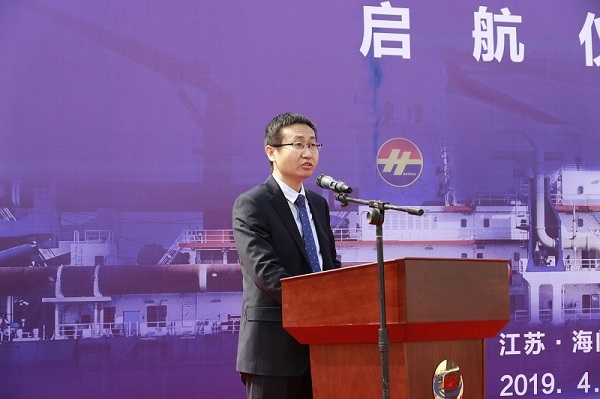 Mr. Wu Yonghong expressed his hopes that Shanghai Jiao Tong University to continue to strengthen cooperation and exchanges with Nantong Enterprises and play the leading role in promoting transfer of scientific research results of SJTU and other universities and research institutes in Shanghai to Nantong.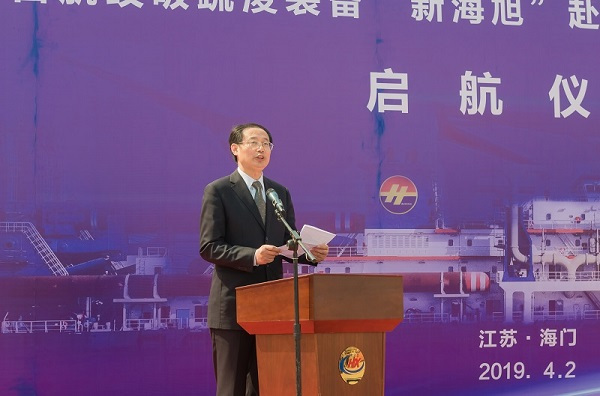 The guests at the meeting jointly promoted the "Xinhaixu" signing pole, marking the official launch, strengthening the strategic docking of China and Saudi Arabia. Building the 21st Century Maritime Silk Road is a significant contribution to enrichment of pragmatic cooperation between China and Saudi Arabia.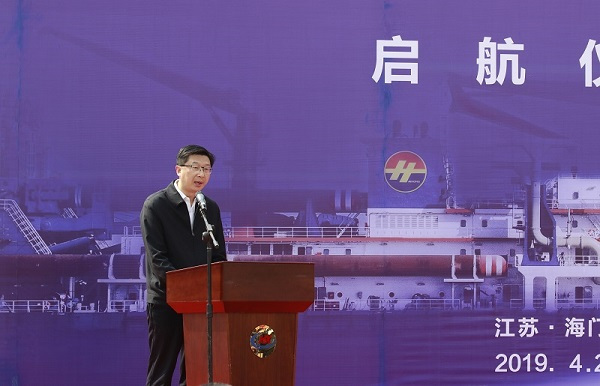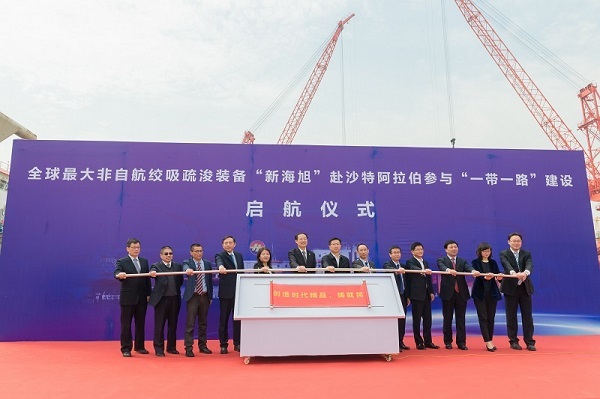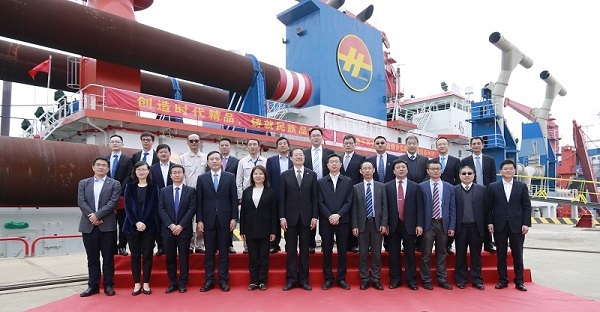 Translated by Iga Kowalewska Reviewed by Wang Bingyu