SJTU Holds Campus Concert for 123rd Anniversary
April 07, 2019 Author: Zhang Wenqing
On the afternoon of April 6th, SJTU held "Youth Never Ends" campus concert for the 123rd Founding Anniversary at Wenzhi Hall in Xuhui campus. SJTU Chairperson Jiang Sixian, Vice President Zhang Ansheng, together with nearly 900 alumni from all over the country, gathered to enjoy the youthful melody and express love for the country and the university.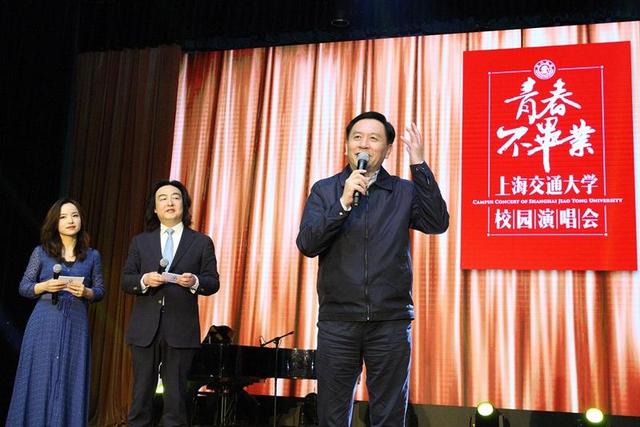 Jiang Sixian expressed his welcome and thankfulness to the alumni. He stated that university spirit inheritance and campus culture development are crucial for SJTU to be a world-class university. The concert is alumni's true emotional resonance, and also the vivid embodiment of SJTU culture.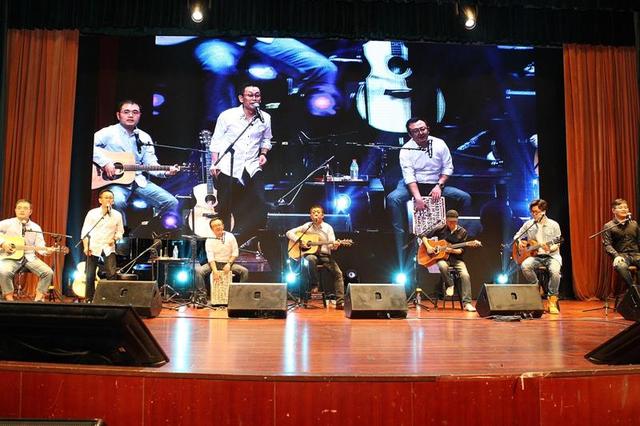 The alumni sang classic nostalgic songs with professional level and deep passion for alma mater's 123rd birthday. The strong emotion has been over for a long time, and the audiences were deeply moved, spontaneously joining into the chorus of celebration.
As the beautiful and magnificent melody sounded, the atmosphere reached climax. All the alumni, teachers and students stood up and sang "Ode to the Motherland", wishing a more prosperous future to our great motherland, and the achievement of world-class university to our alma mater.
The "Youth Never Ends" concert, jointly organized by SJTU and alumni, has been touring many times during the celebration season in many alumni associations around the country. The live webcast of the concert attracted 26,000 audiences on the Internet. The concert has become a platform for global SJTUers to "remember the source of water while drinking" and share their feelings.
(Video report: http://v.sjtu.edu.cn/reports/report2-1582.html)
Translated by Zhang Qianqian Reviewed by Wang Bingyu