SJTU Celebrats International Women's Day
March 07, 2019 Author: Liu Yikun, Jiao Bin
On the morning of March 7th, the commending ceremony was held in the studio of School of Media and Design in order to celebrate the 109th International Women's Day and commend SJTU female faculties with outstanding contributions. Approximately 200 people attended the ceremony, including Jiang Sixian, Chairperson of the University Council, Zhang Ansheng, Vice President and Director of Women's Union, Zhao Wenhua, Deputy Party Secretary of School of Medicine, female representatives from different schools, departments, affiliated institutions and hospitals, as well as female individuals and groups who have been honored in 2018 for their outstanding contributions.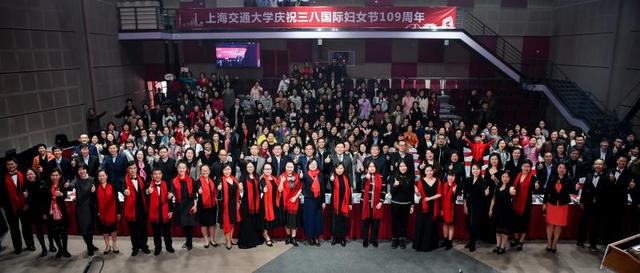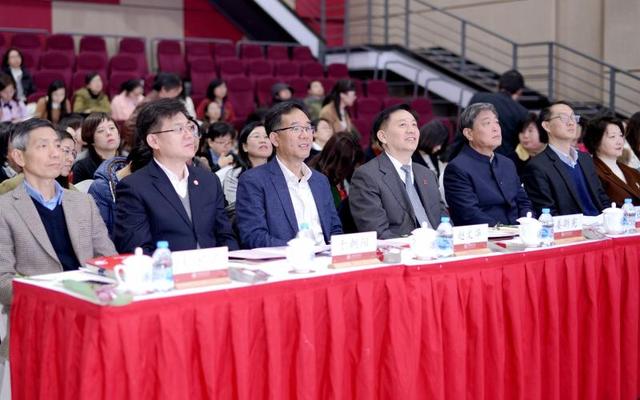 The ceremony began with a poem recitation——Travel Around SJTU, which was written by SJTU faculty.
In 2018, SJTU female faculty have won various national or local awards. Zhang Ansheng delivered a speech and read out their names. He recited an original poem written by SJTU faculty to send his festive greeting to the female staff of the school.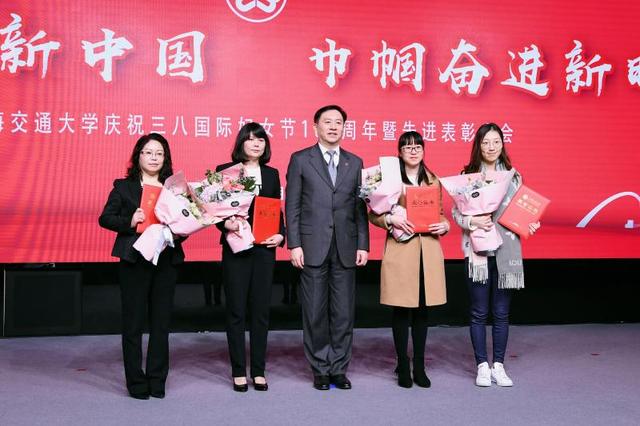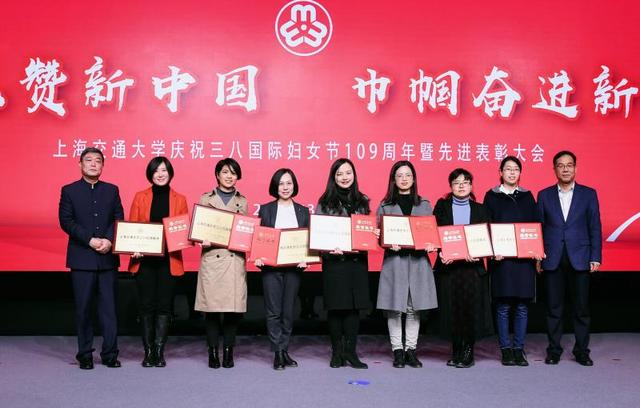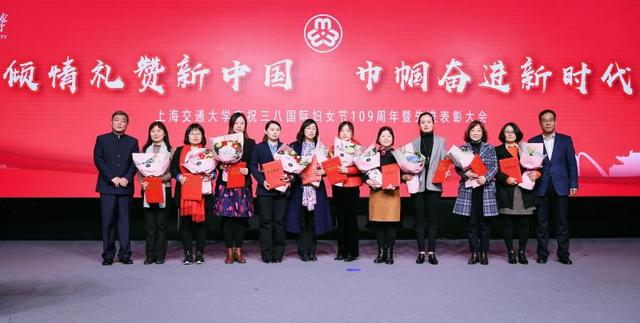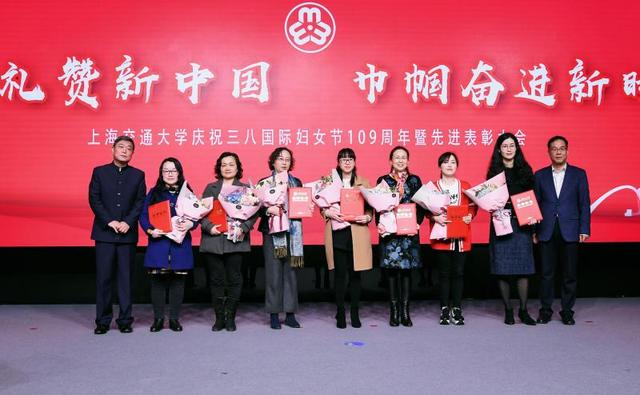 Honorary certificates and flowers were awarded by Jiang Sixian, Zhang Ansheng and Zhao Wenhua to award-winning individuals and groups.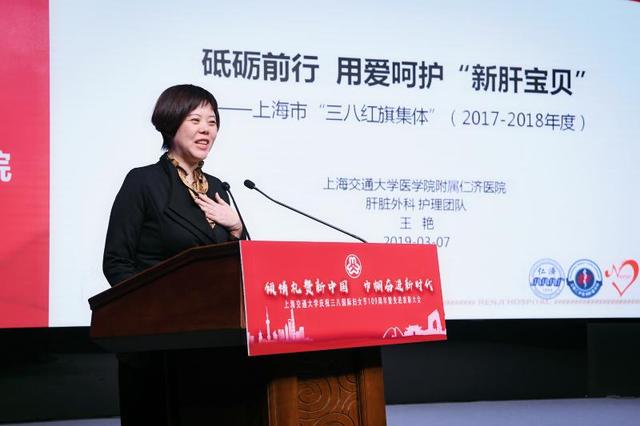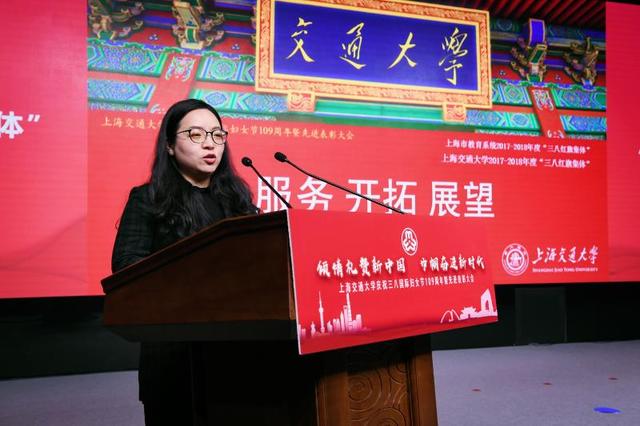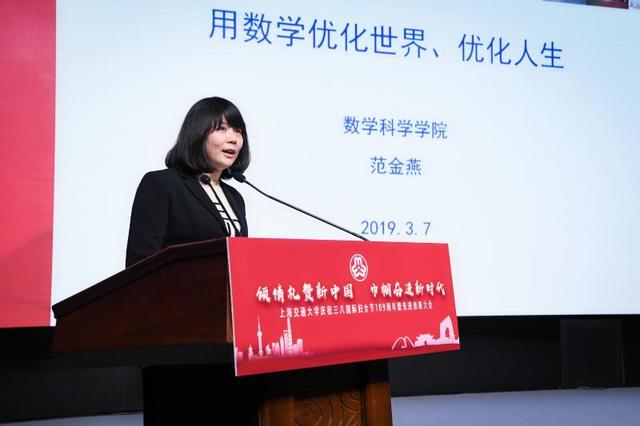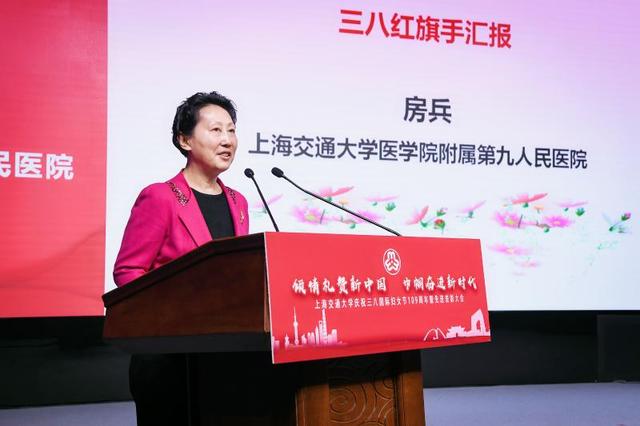 Wang Yan, a charge nurse from Renji Hospital, represented her team, the winner of "March 8 Red-Banner Groups", to exchange her experiences and feelings of her work.
Finally, on behalf of the school, Jiang Sixian extended his festive greeting and good wishes to all the female SJTUers. Also, he expressed his gratitude to the female workers at SJTU. Jiang said that SJTU will continue to support women's work and will better organize women organizations of different levels to offer great service.
Finally, the ceremony ended up with a chorus the My motherland and I, which was together sang by SJTU chorus and female students. Through the song, SJTUers showed their jointly wishes to make more contributions to the realization of "Chinese Dream"
Translated by Liu Yixuan
Reviewed by Wang Bingyu