Yale Vice President Pericles Lewis visited SJTU
March 25, 2019 Author: Mei Yueli
On March 22nd, a delegation from the Yale University led by Vice President Pericles Lewis visited SJTU. Member of the standing committee and SJTU Vice President Xu Xuemin met the delegation on Minhang Campus.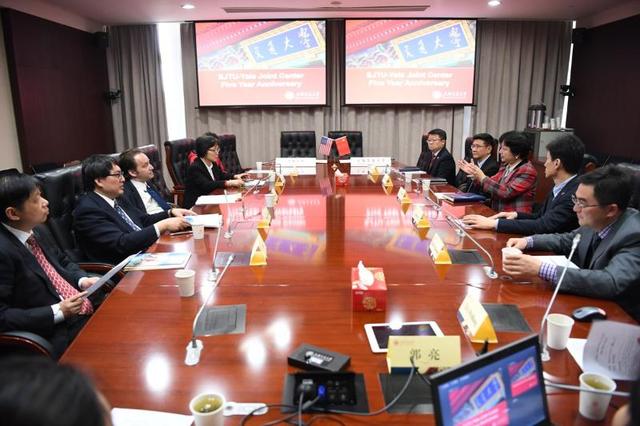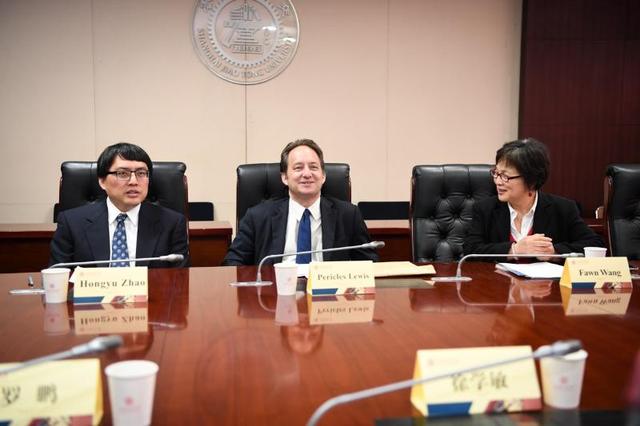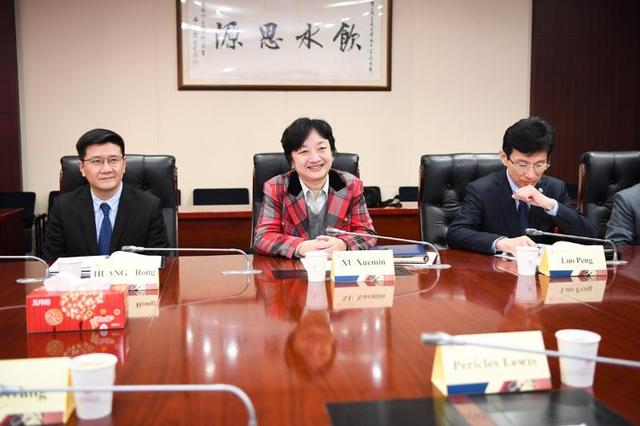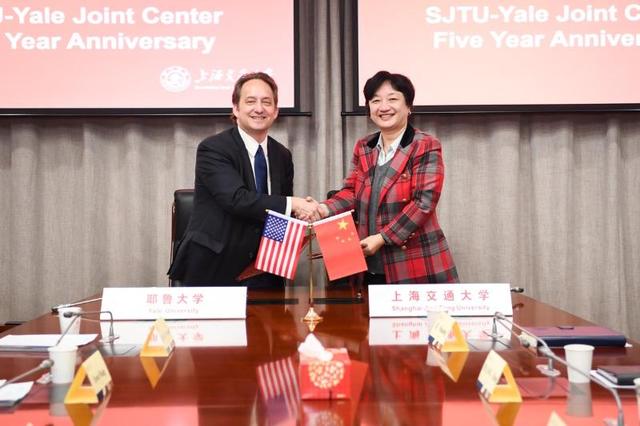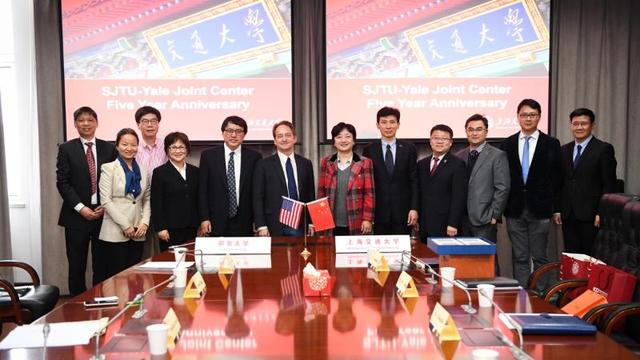 This year marks the fifth anniversary of the SJTU-Yale Joint Center of Biostatistics and Data Science. SJTU and Yale University reviewed their previous cooperation and renewed their cooperation agreement. At the meeting, the two sides exchanged in-depth views on future cooperation. Lewis expressed his wishes to make further cooperation with SJTU in other areas. Xu Xuemin said the two sides had established a solid foundation for cooperation in biostatistics, health policy, and immune metabolism and wished to further promote personnel exchanges and student mobility programs in the future.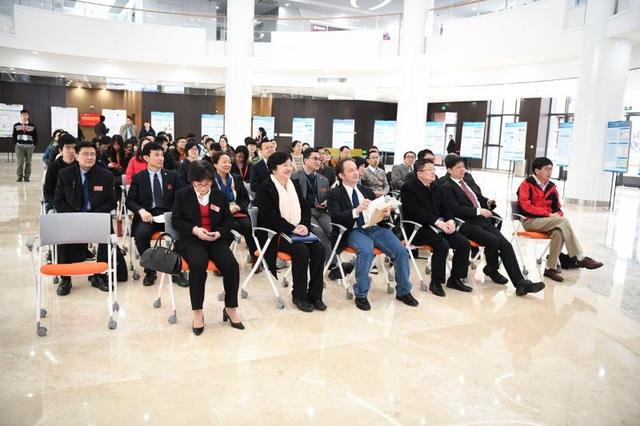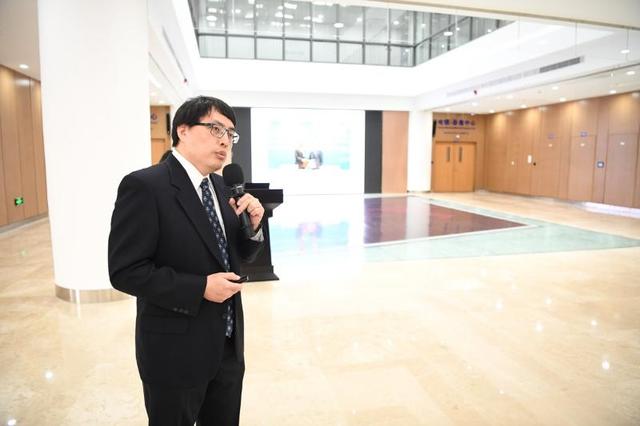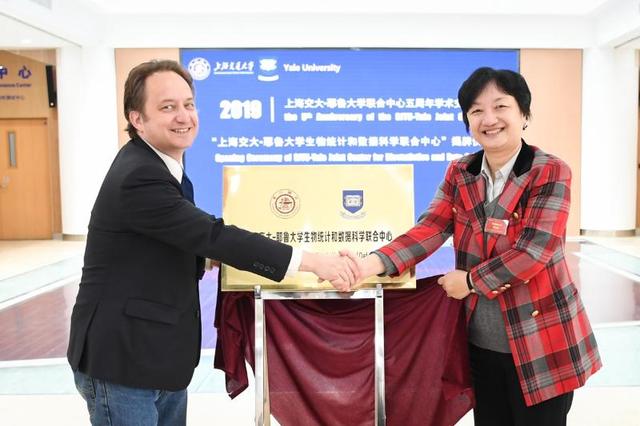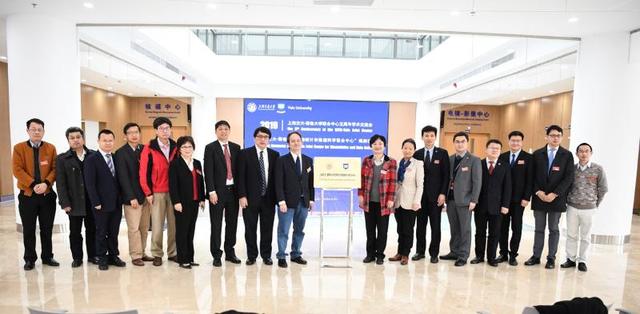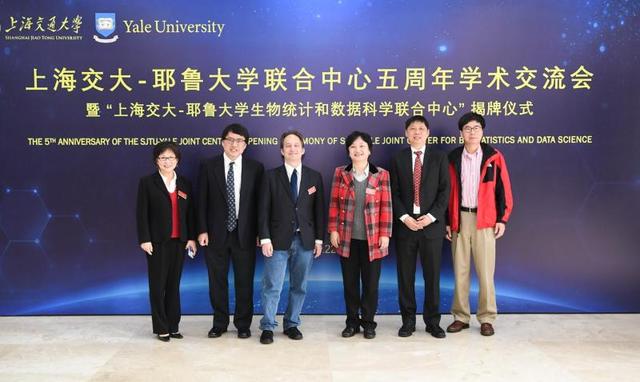 After the meeting, Lewis and other members of the delegation came to the SJTU Translational Medicine Building to participate in the "5th Anniversary Academic Exchange Meeting of SJTU-Yale Joint Center", and unveiled the "Joint Center for Biostatistics and Data Science" together with Xu Xuemin.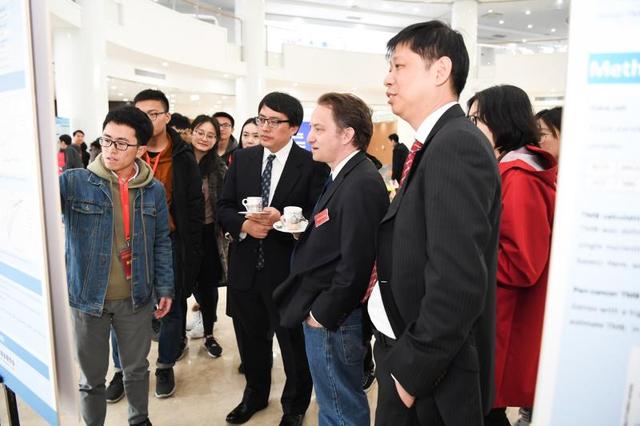 After the unveiling ceremony, Lewis spoke with the PhD students attending the poster presentation of the forum. Lewis and the two directors of the center also presented awards to the prize-winning students.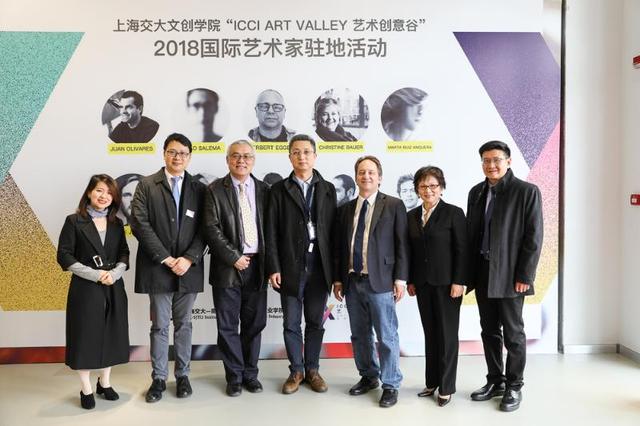 Later, the delegation visited the USC-SJTU Institute of Cultural and Creative Industry, the Chinese Calligraphy Culture Education and Communication Center, and the SJTU-GDI Virtual Reality Innovation Education Experimental Center. The two sides had warm exchanges and looked forward to future cooperation in artistic talent training.
Translated by Zhu Fengyan Reviewed by Wang Bingyu