SJTU-Fraunhofer Project Center Inauguration Ceremony Held
June 05, 2019 Author: Zhou Yifan
On the afternoon of June 3rd, the inauguration ceremony of Shanghai Jiao Tong University-Fraunhofer "Urban Ecological Development" Project Center and the Sino-German Urban Ecological Development Cooperation Seminar were held at SJTU's Minhang Campus. This project center will be located in Yangpu District. It is another important research platform jointly established by Fraunhofer and SJTU after the establishment of SJTU and Fraunhofer Intelligent Manufacturing Project Center.
Thomas Dickert, Director of the Fraunhofer International Cooperation and Exchange Bureau, Dr. Lucie Merkle, Chief Representative of Bavaria, Germany, relevant members of the Fraunhofer Society, and representatives of the People's Government of Yangpu District attended the meeting. Xi Lifeng, SJTU vice president, and other school leaderships, as well as some teacher and student representatives attended the signing ceremony.
On behalf of SJTU, Xi Lifeng addressed that he was expecting a sincere and honest cooperation among Fraunhofer, Yangpu District and Shanghai Jiao Tong University to co-build a high-level exchange platform for the field of urban ecological development.
Lucie Merkle pointed out that this signing ceremony opened a new chapter in the collaborative research between China and Germany on urban ecological development.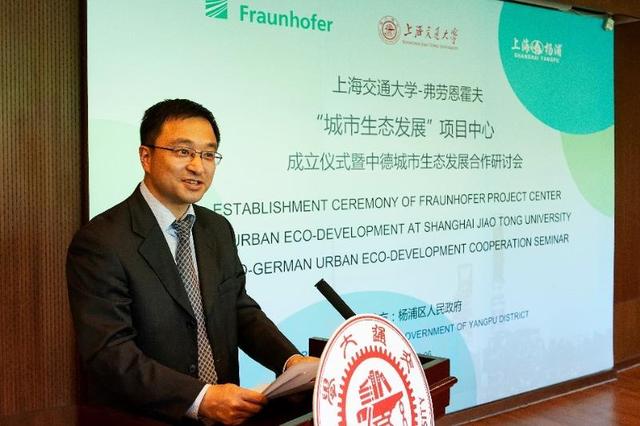 Ding Huanhuan, deputy head of Yangpu District, said that he was looking forward to the upgrading of related industries in Yangpu District and the building of a sustainable human settlement environment through the close cooperation between China and Germany.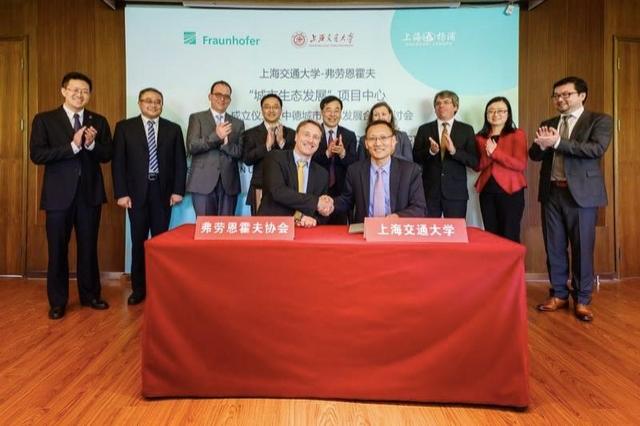 Representatives of all parties signed the Memorandum of Understanding on the "SJTU-Fraunhofer Urban Ecological Development Project Center" and the cooperation agreement of "SJTU-Fraunhofer Urban Ecological Development Project Center".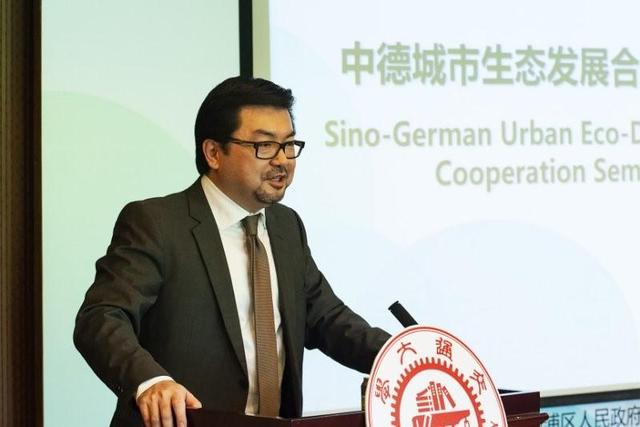 During the discussion session, all parties exchanged their ideas in issues such as urban sustainable development, architectural ecology and form, simulation technologies, etc.
In the future, while promoting the frontier of scientific research, the project center will also focus on transferring, transforming and applying related technologies, further strengthening the comprehensive cooperation between China and Germany in urban ecological development, and promoting the sharing of scientific and technological achievements and technologies on a global scale.
Translated by Chen Qianqian Reviewed by Wang Bingyu