SJTU Leaders Met President of University of Warwick and Vice President of University of Auckland
May 28, 2019 Author: Du Beichen, Xie Ting
On the morning of May 23, Prof. Stuart Croft, President of the University of Warwick led a delegation to SJTU. SJTU Vice President Xu Xuemin met the guests at Minhang Campus to sign the strategic cooperation seed fund agreement and the university-level student exchange expansion agreement.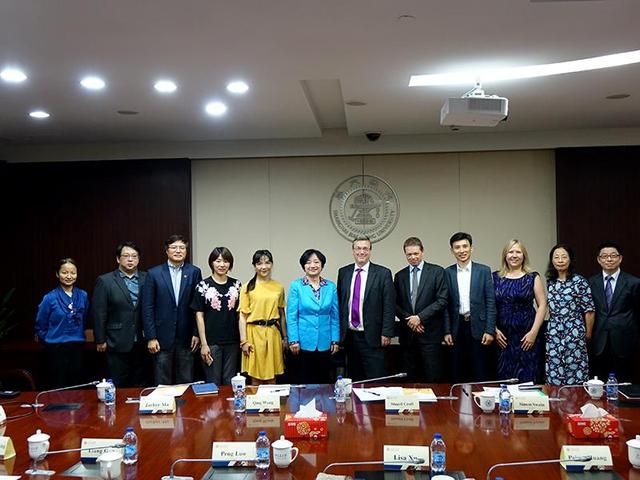 Warwick has been in active and in-depth cooperation with various schools of SJTU. The two universities have frequent exchanges and rich cooperation results. In September 2018, they signed a university-level student exchange agreement. For further promotion of student exchange in various fields, Warwick President visited SJTU and signed an expansion agreement to increase the number of student exchange to 30 per year.
After nearly a year of preparation, the two universities have established a strategic partnership. The seed fund agreement signed this time is the first strategic cooperation agreement between SJTU and universities abroad to promote cooperation in humanities, social sciences and scientific fields.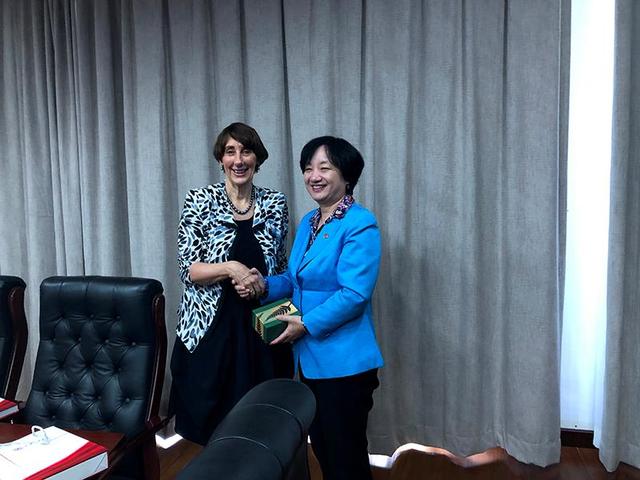 On the afternoon of May 23, SJTU Vice President Xu Xuemin met Prof. Jennifer Dixon, Vice President of strategic development of the University of Auckland at Minhang Campus. The two sides mainly discussed exchanges and cooperation in the fields of humanities, social sciences and biomedicine. Both sides agreed that student exchange programs should be emphasized, and students should be encouraged to participate in in-depth exchange of more than one semester.
The University of Auckland topped in University Impact Rankings 2019 published by THE. Both SJTU and Auckland are members of the International University Alliance U21.
Translated by Zhang Qianqian Reviewed by Wang Bingyu