The 2nd SJTU German-French Food Culture Festival Held Successfully
May 07, 2019 Author: Zhu Hong
On May 7th, the opening ceremony of the 2nd German-French Food Culture Festival, hosted by SJTU Logistics Support Center, was held in the Western Restaurant of Second Canteen, Minhang Campus. The ceremony was presided over by Li Mei, deputy party secretary of .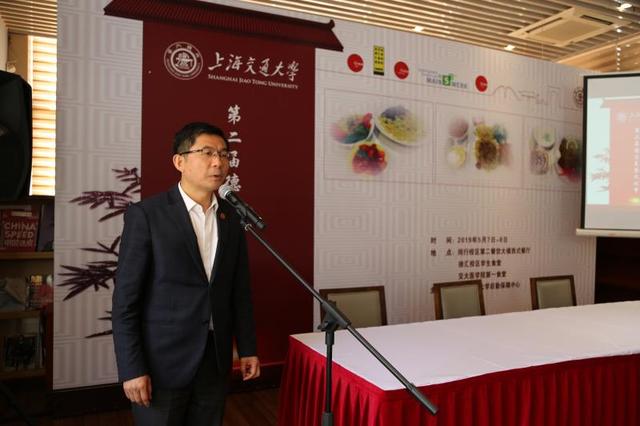 Hu Hao, member of the Standing Committee and Head of the Promotion Department of SJTU Party Committee, gave a welcome speech on behalf of the university. He pointed out that this festival built a platform that uses food as the medium and culture as the foundation to enhance exchanges and interactions, which would help improve the logistics service of Shanghai Jiao Tong University.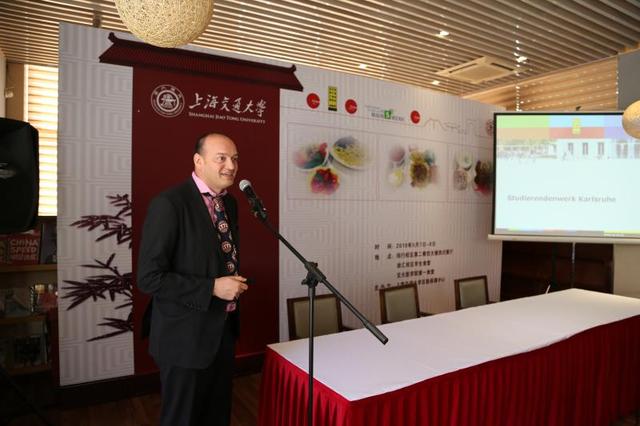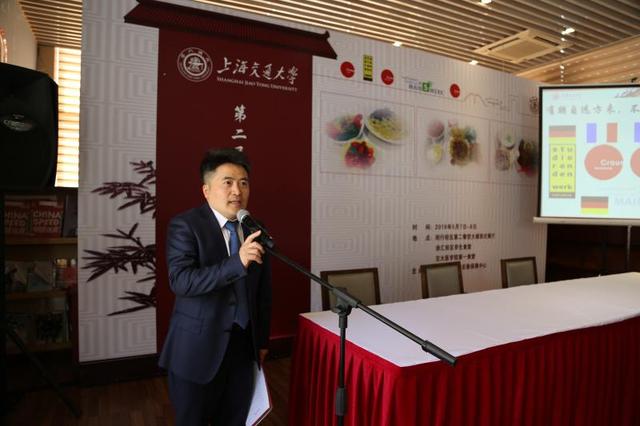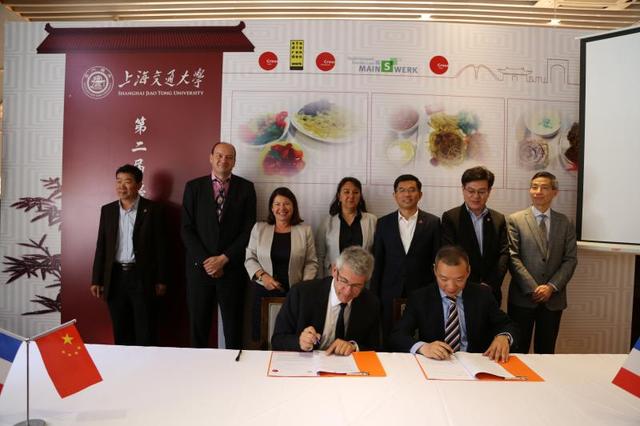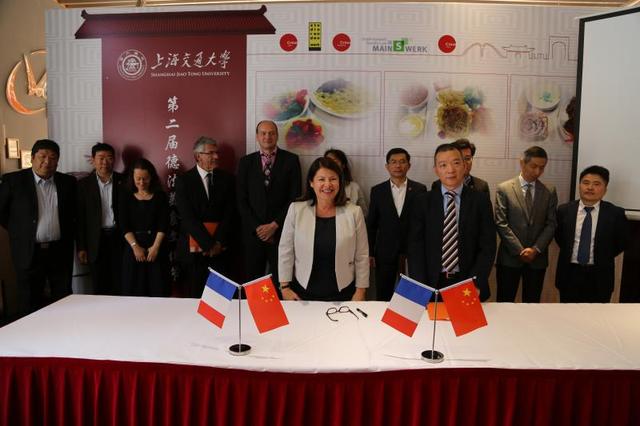 After the ceremony, the meal-serving event officially began. On the next day, the event was held in Xuhui Campus and School of Medicine respectively. This is the first time that German-French food culture festival has been held in other campuses.
The staff of German and French university student service management institutions exchanged work experience with the staff of the Logistics Support Center and the Dormitory Service Office under Students Affairs Steering Committee. Representatives of SJTU teachers and students were formally invited to participate in the dormitory management international forum to be held in Germany in September. The staff of SJTU's International Student Center and some French students studying in SJTU also led guests to visit the Student Innovation Center and the cultural landscape of Minhang Campus.
The Logistics Support Center will continue to undertake Sino-German and Sino-French food culture exchange activities. It will keep on working to widen and deepen international cooperation and exchanges, and strive for better performance in meeting the needs of teachers and students and improving the quality of their service.
Translated by Chen Qianqian Reviewed by Wang Bingyu