SJTU Held Commencement Ceremony for 2019 Undergraduates
On the morning of July 7th, Shanghai Jiao Tong University (SJTU) Commencement Ceremony and Degree Awarding Ceremony for 2019 Undergraduates was held at Fok Ying Tung Stadium, Minhang Campus. Over 3400 graduates attended the ceremony, saying goodbye to SJTU and starting their new life journey. Jiang Sixian, SJTU Party Secretary, cordially expressed his wishes to students. Lin Zhongqin, SJTU President and academician of Chinese Academy of Engineering, delivered a wonderful speech. The ceremony was also attended by school leaders including Ding Kuiling, Huang Zhen, Zhang Ansheng, Xu Xuemin, Gu Feng, Zhou Cheng, Mao Junfa, Wang Weiming, schools and departments leaders, faculty representatives, and all the 2019 graduates and their parents. The ceremony was presided by Ding Kuiling.
The ceremony kicked off in the National Anthem of the People's Republic of China.
Lin Zhongqin delivered a speech to 2019 graduates with the theme of "Perseverance and Innovation". He encourages graduates that only by persevere and innovation can we overcome difficulties of development.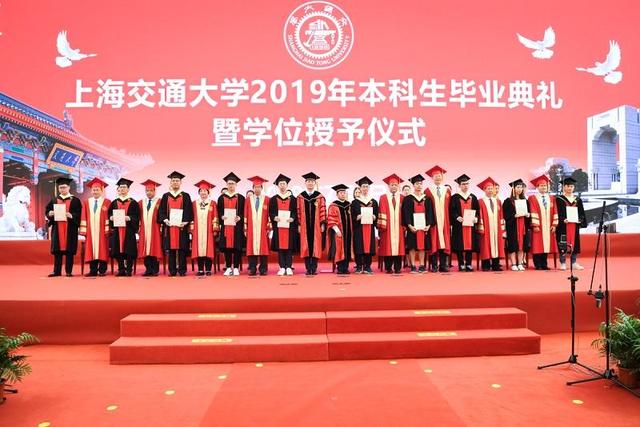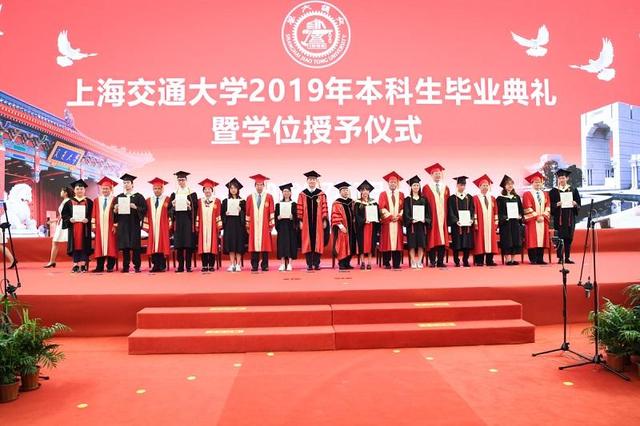 Afterwards, the 2019 "SJTU Excellent Bachelor Thesis" Award was presented. A total of 40 bachelor's degree papers won this honor, representing the highest level of various disciplines.
Wang Weiming announced the list of "graduates and national defence students to key units and grass-roots units in central and western regions for employment, entrepreneurship and University Student Voluntary Service Program in Western Regions".
Xu Li, co-founder and CEO of SenseTime, also SJTU 2004 graduate and 2007 post-graduate, spoke as alumni representatives. He encourages schoolmates to embrace uncertainty of life, maintain a positive attitude towards changes and develop their own thinking mode in the future.
Zheng Fanfan from SJTU Zhiyuan College and Liu Zhizhuo from SJTU School of Environmental Science and Engineering shared their experience and feelings.
In 2014, SJTU launched the "Zhiyuan Honor Program". Among 2019 graduates of the Program, 6 were awarded "SJTU Excellent Bachelor Thesis", 21 won the honorary title of "Shanghai Excellent Graduate", 52 were conferred Zhiyuan honorary degree, and most students chose further education. The honorary degrees were awarded by SJTU leaders.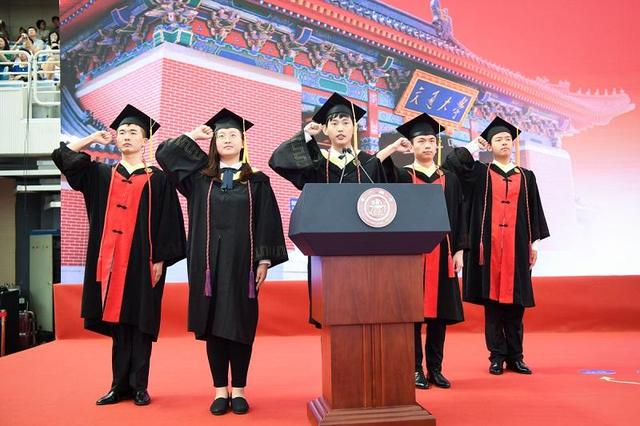 At the awarding ceremony, Lin Zhongqin announced the decision to award the bachelor's degree to graduates. The graduates turned the tassel of trencher cap from the right to the left. Lin Zhongqin expressed his congratulation, and graduates took the oath of graduation.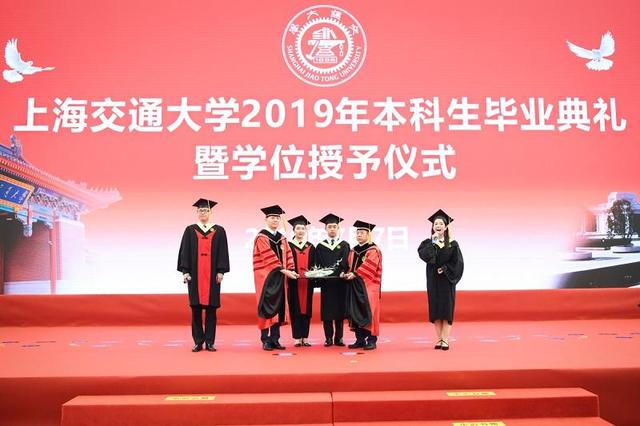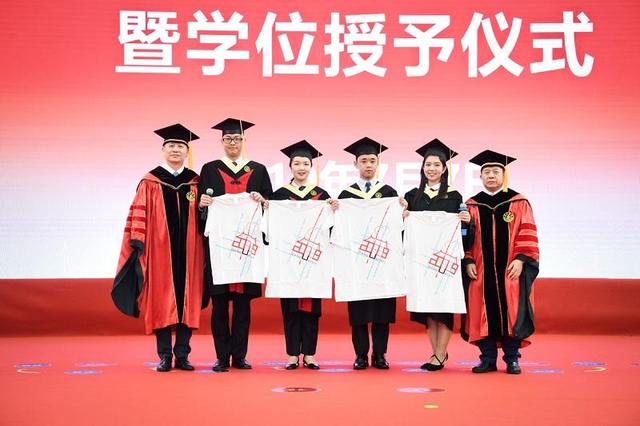 In order to express their gratitude for the alma mater, graduates presented astereo sculpture named "departure" to SJTU.
Jiang Sixian encourages students to develop global vision, cross-cultural comprehension, and sincere desire to promote mutual understanding and win-win cooperation for world civilization.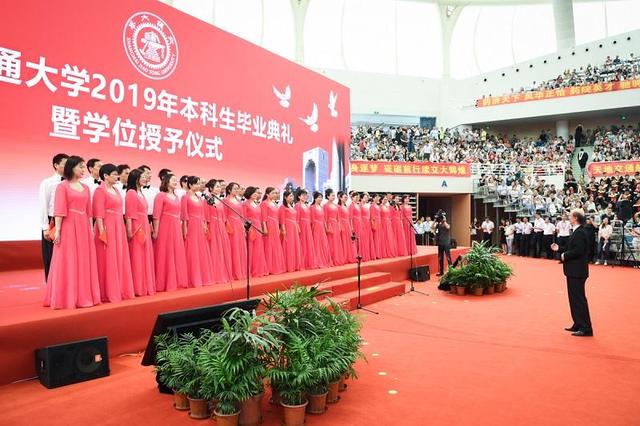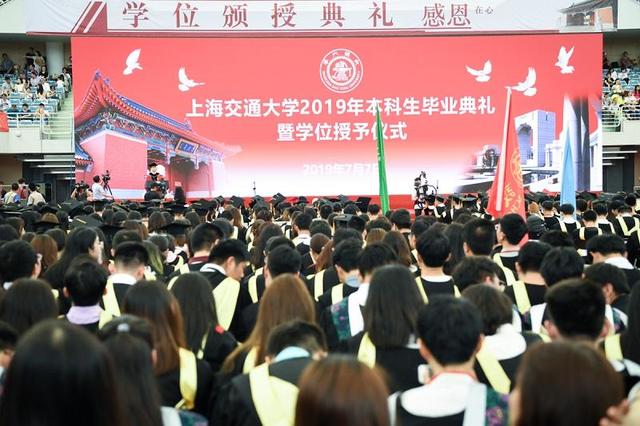 At the end of the ceremony, SJTU faculty chorus expressed best wishes to all the graduates by the song "My Motherland and Me". The graduation ceremony ended in the chorus of "Shanghai Jiao Tong University School Song".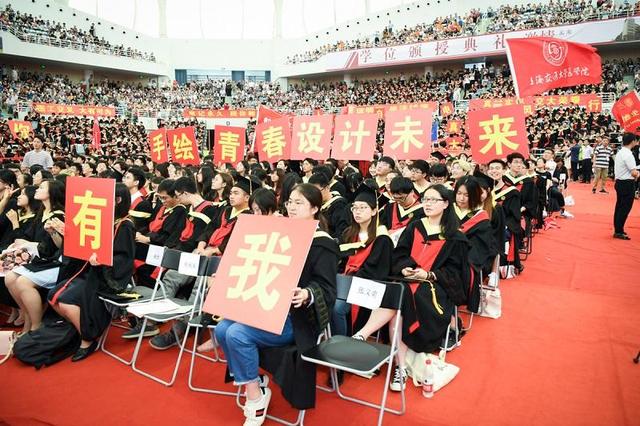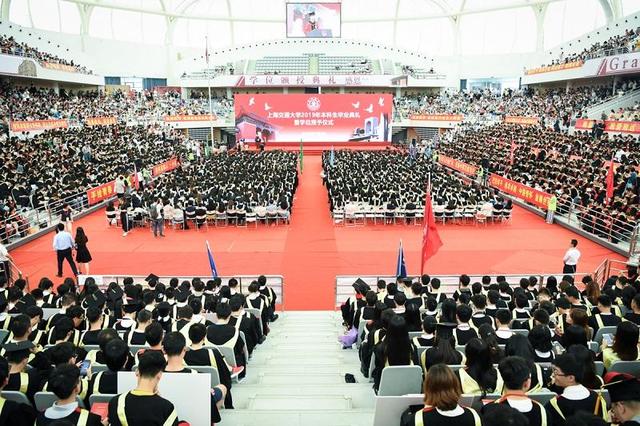 Translated by Zhang Qianqian
Reviewed by Wang Bingyu