Otago University Deputy Vice-Chancellor Helen Nicholson Visited SJTU
On the afternoon of July 18, Helen Nicholson, Deputy Vice-Chancellor from the University of Otago, New Zealand visited SJTU. Along with him were Jason Cushen, Director International at University of Otago, Sarah Carr, DBA Programme Manager at Otago Business School, and He Xiao, Project Manager of Otago Business School in China. Ding Kuiling, SJTU Vice Executive President and Member of the Chinese Academy of Sciences (CAS) met the guests.
Ding expressed his warm welcome to Helen Nicholson and her delegation. He fully recognized the remarkable achievements made by the University of Otago in the past 150 years and looked forward to more in-depth and extensive cooperation between the two universities.
Helen Nicholson said that Dunedin is a sister city of Shanghai and the two cities have forged a deep friendship through cooperation. She stressed that the cooperation with SJTU has become a core of the implementation of the internationalization strategy of the University of Otago. She hoped that the two universities could carry out deeper and all-round cooperation in agriculture, pharmacy and other fields.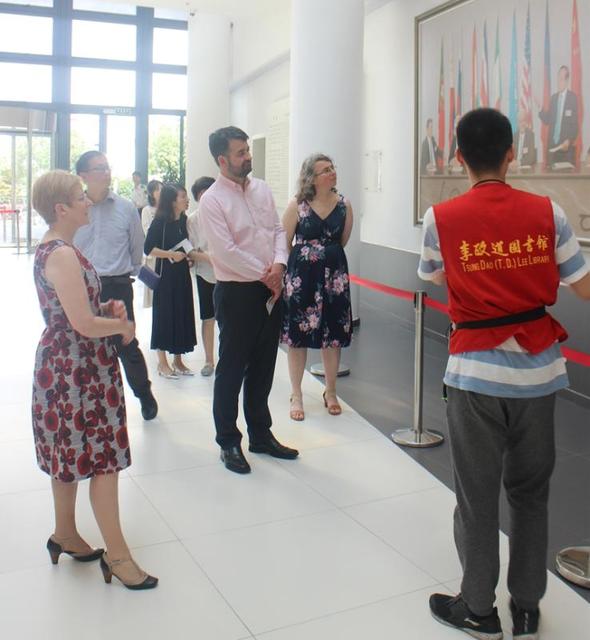 During the visit, Helen Nicholson and her delegation also visited the Tsung Dao Lee Library and the exhibition of the 120th anniversary of the founding of SJTU.
Translated by Zhu Fengyan Reviewed by Wang Bingyu