Opening Ceremony of 2019 Freshmen Grandly Held
On September 8th, the opening ceremony of 2019 SJTU freshmen was held in Fok Ying Tung Sports Center. Over 10,000 freshmen from all over the world gathered at SJTU to start their university life. Participants also include school leaders: Jiang Sixian, SJTU Secretary of the Party Committee, Lin Zhongqin, President of SJTU and Academician of the Chinese Academy of Sciences, Ding Kuiling, Huang Zhen, Xu Xuemin, Gu Feng, Xi Lifeng, Zhou Cheng, Wang Weiming, and other leaders of departments, teacher representatives and parent representatives.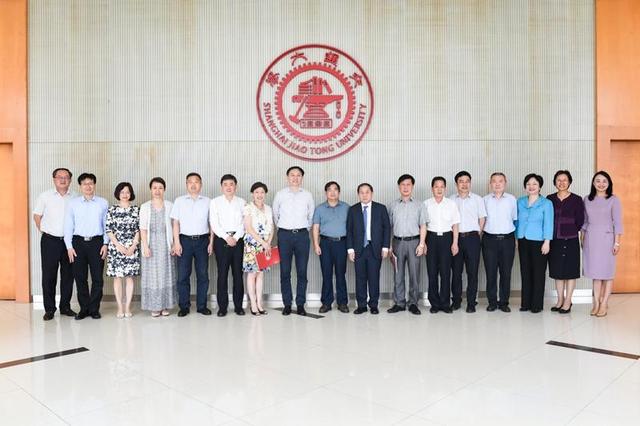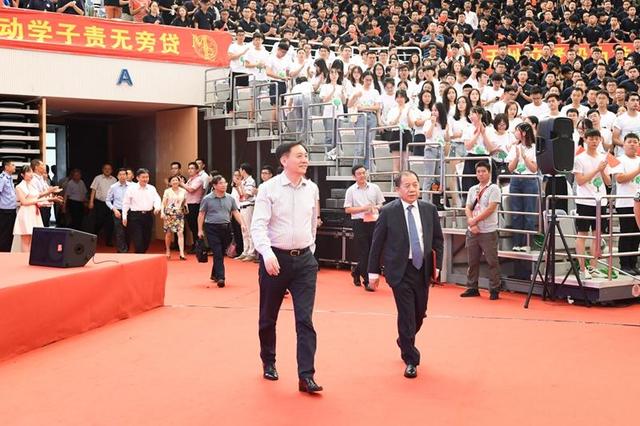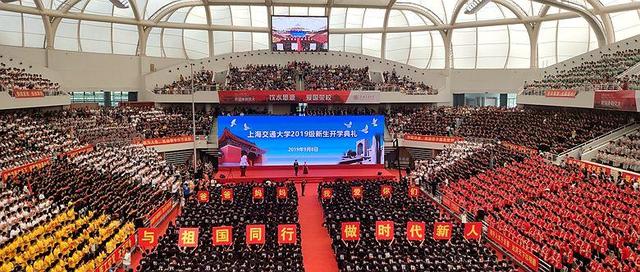 SJTU welcomed all freshmen by presenting a special flash mob. All the freshmen and parent representatives echoed with the performers.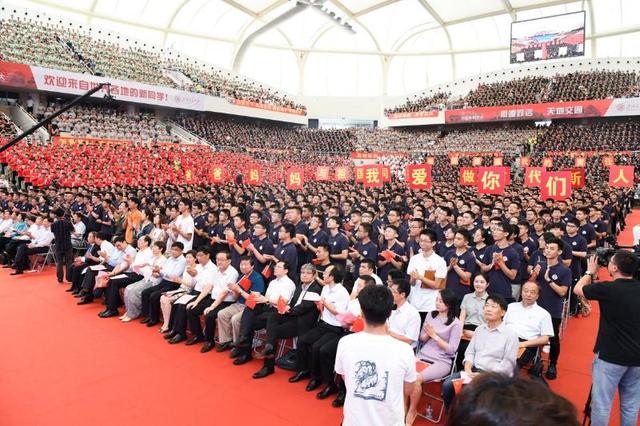 They also watched the original micro movie Parents together, which expresses parents' love and expectations for their children.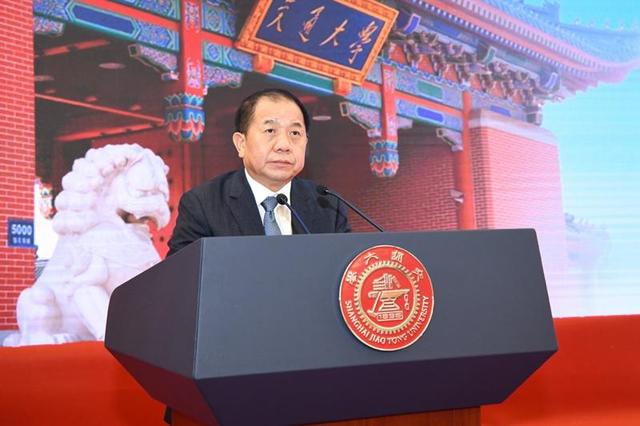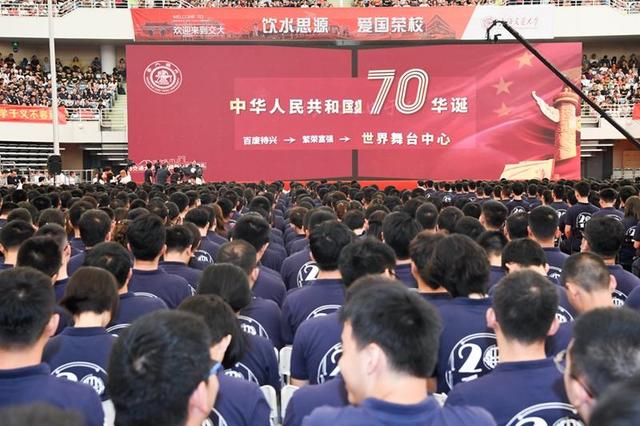 President Lin Zhongqin delivered a speech titled "Study hard, love your motherland and honor SJTU". He gave three suggestions to freshmen: first, adjust mindset, lay a solid foundation, and build a love for your major. Second, devote to research and innovation, and strive to seek truth. Third, combine personal ambition with the prosperity of the motherland and become the pillar of the country.
As teacher representative, Professor Wang Weike from the School of Mathematical Sciences, encouraged everyone to link personal interests with the development of the country and the progress of mankind, and to shoulder the responsibility of the contemporary youth.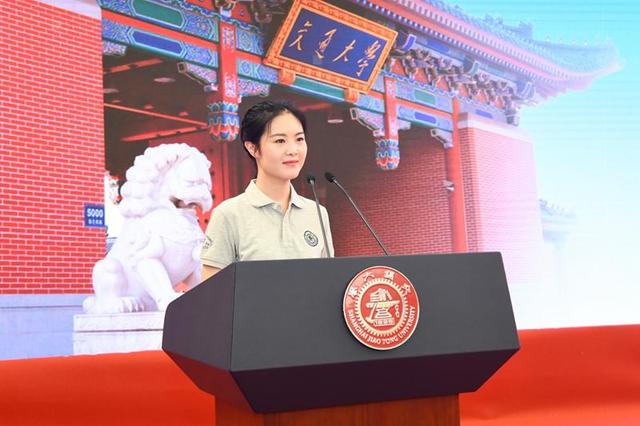 Liang Qingxue, doctoral student at the School of Naval Architecture, Ocean & Civil Engineering, shared her learnings: regard learning as the first priority; practice and learn. During her journey of learning, she went to 15 cities in China and 5 countries for practices and exchanges.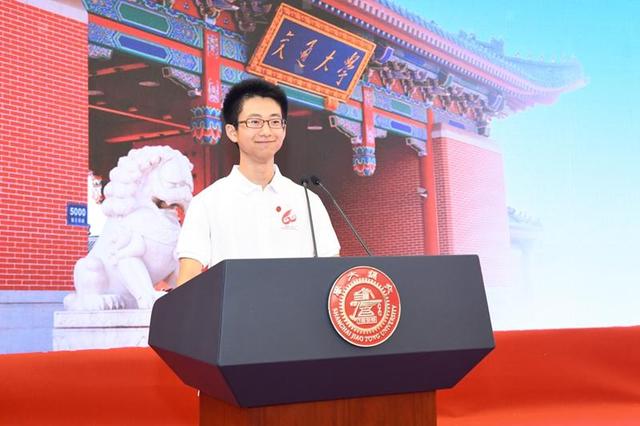 Li Letian, 2019 freshman from the School of Agriculture and Biology, spoke as a freshman representative. He said that being admitted to SJTU is not the end, but just the beginning of the journey towards dream. All the freshmen will work hard to pursue their dreams and show the vigor and vitality of the youth.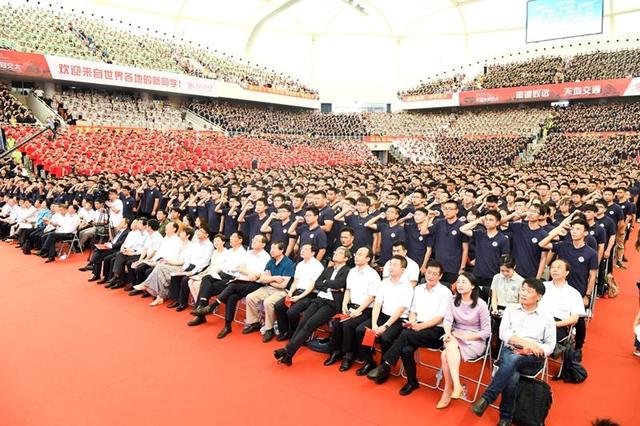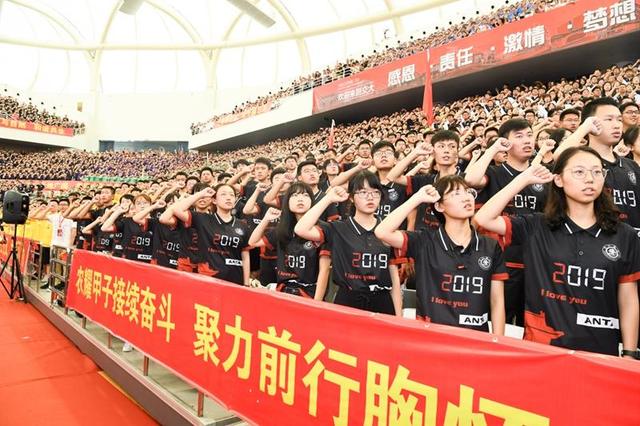 Then, all freshmen stood up and made a vow solemnly, embarking on a brand-new life journey as a "new SJTUer".
Finally, the ceremony ended up with SJTU School Song led by SJTU Student Choir.