2019 Global Cities Forum Held in SJTU
On October 27th, the launching ceremony of 2019 Global Cities Forum and World Cities Day Shanghai Observance was held at Shanghai Jiao Tong University, with the theme of "City Transformation and Innovative Development".
About 400 guests attended this forum from nearly 20 countries and regions including Singapore, the United States, France, the United Kingdom, Japan, South Korea, Australia, Russia, Bulgaria, the Netherlands, Switzerland, Brazil, Finland and Hong Kong, and international organizations and associations including the United Nations, the World Bank and the Associated Research Centers for the Urban Underground Space. Domestic political, academic and industrial leaders also attended the forum.
Tang Zhiping, vice mayor of Shanghai, attended the launching ceremony and delivered a speech.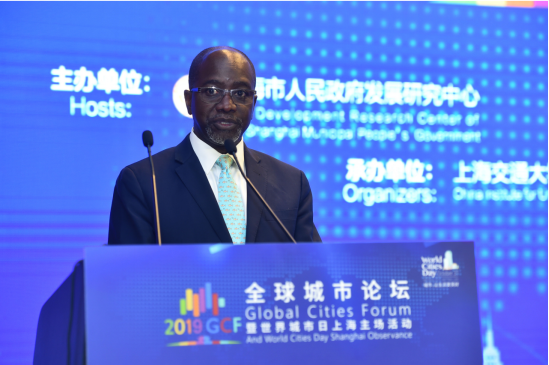 Victor Kisob, Assistant Secretary General of the United Nations and Deputy Executive Director of UN Commission on Human Settlements, expressed greetings to the guests. He affirmed the important role of the forum in promoting global cooperation and exchanging wisdom of urban governance.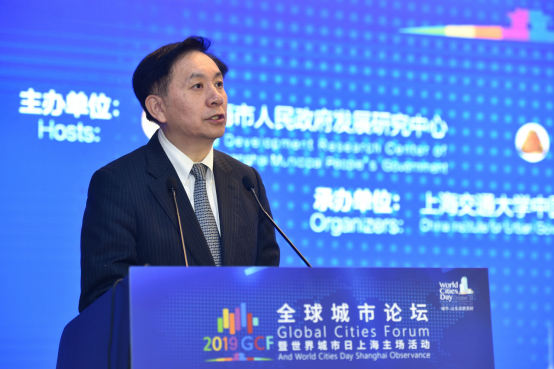 Jiang Sixian, SJTU Party Committee Secretary and President of CIUG, proposed that for urban transformation, it is important to implement modernization and innovative development.
2019 World Cities Day Shanghai Observance was held at the end of the launching ceremony.
The forum focuses on the theme of "urban transformation and innovative development", including four special sessions: Shanghai-Singapore High Level Dialogue on Urban Governance, Global Cities and Ecological Civilization, Transportation Innovative Development, and Global Cities and Underground Space.
On the afternoon of 27th, the award ceremony of the 5th College Student Urban Governance Case Challenge was held at the closing ceremony of the forum.
Translated by Zhang Qianqian
Reviewed by Wang Bingyu