Opening Ceremony of 2020 Postgraduates Grandly Held
September 06, 2020 Author:
On September 6th, the opening ceremony for 2020 postgraduates was grandly held in Fok Ying Tung Sports Center and broadcast live in 33 venues and online platforms, marking the joyful reunion after a 6-month-long quarantine time as well as the very beginning of a brand new autumn semester in SJTU. It was a solemn gathering of all school leaders, representatives of teachers and students, and over 10,000 MA students with their youthful passion devoted to their country and lofty aspiration to fulfill in the future. Yang Zhenbin, Secretary of the CPC SJTU Committee, and Lin Zhongqin, President of Shanghai Jiao Tong University and Deputy Secretary of CPC SJTU Committee attended the ceremony and sent their best wished to the students.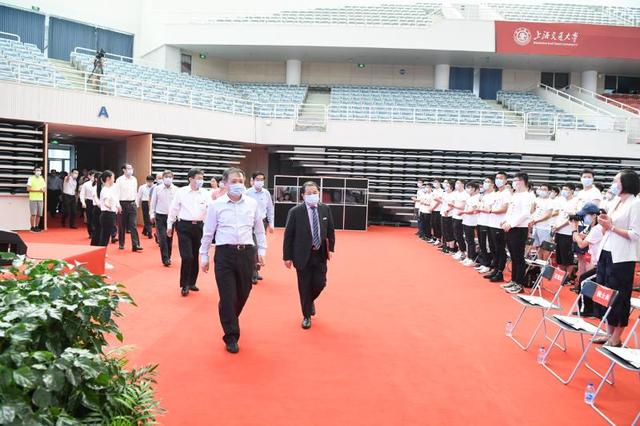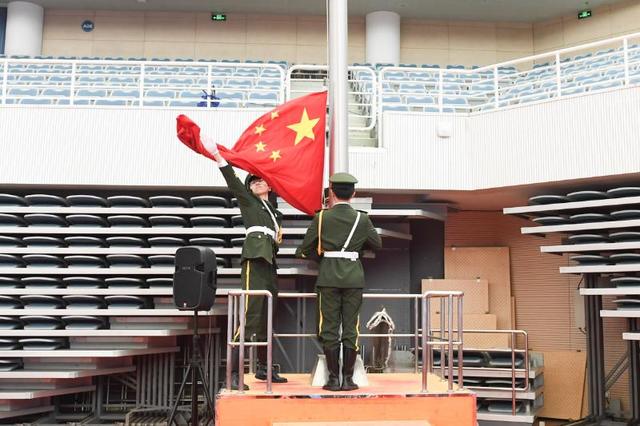 President Lin's blessings: scale new heights with a down-to-earth attitude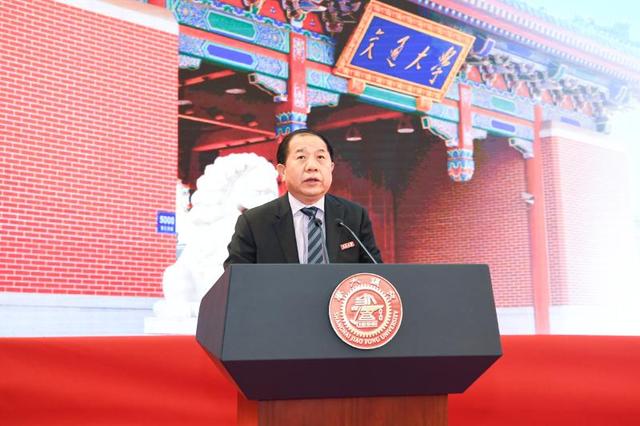 The speech delivered by President Lin echoed his earnest instructions: scale new heights with a down-to-earth attitude. By telling the stories of CAS Academician Fan Chunhai from School of Chemistry and Chemical Engineering; alumnus Fan Benyao, chief designer of BDS-1; alumnus Long Lehao, chief designer of CZ-3A; and CAE Academician Wang Zhenyi from School of Medicine, President Lin inculcated the pursuit of truth in the students, encouraging them to put forward questions worthy to be solved and carry on the result-oriented attitude of SJTUers to overcome obstacles while heading towards excellence.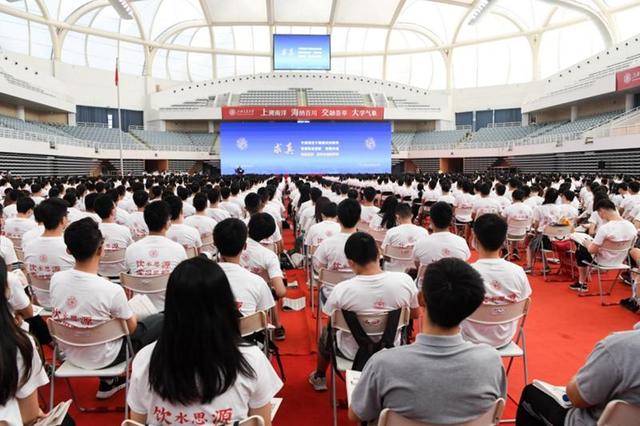 Messages delivered through the special video: patriotism and responsibility make your dream special
How could an ordinary SJTUer realize his or her meaningful dreams and make extraordinary contributions in their life? The answer is presented through an inspiring, original video "One Day", which struck the chord with the students who have just onboarded their journey at SJTU.
Teachers' expectations: striving to be the pillar of the country
Chen Fangruo, the teacher representative and Dean of Antai College of Economics and Management, sent his wishes to the students, encouraging them to "study hard, forge ahead, and strive to become the pillar of the country!" He hoped that the students could be curious, inquisitive, and always in quest of the answers.
Advice from representative of continuous students: quantitative changes caused by qualitative changes demonstrate how science and technology has changed the world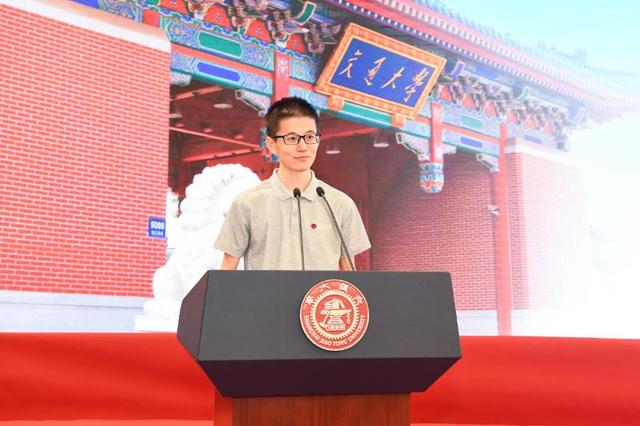 "Gradual progress is common in scientific research, and qualitative change caused by quantitative change is the way technology changes the world." Wang Yao, the student representative and Grade 2016 Ph.D. student of the School of Physics and Astronomy, shared his feelings with us, "Let wisdom shine through the details of scientific research. Learn to be determined and persistent when doing research." He also wished that students could "create their own wonderful stories and enjoy the good time during their days in SJTU"!
Freshmen's determination: shape the future into what we have dreamt of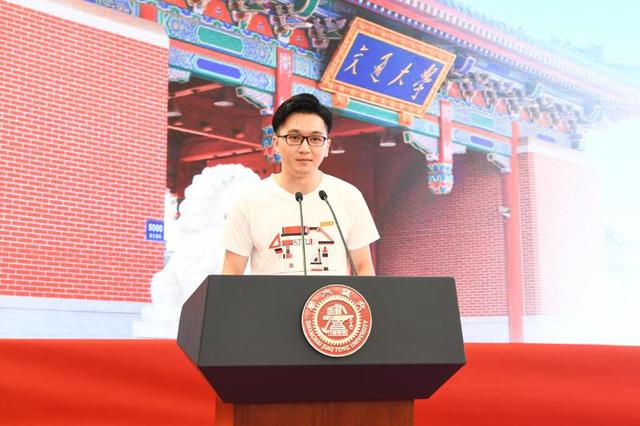 Zheng Wangshu, a direct Ph.D. student of the School of Materials Science and Engineering, made a speech on behalf of the 2020 freshmen, expressing his expectations for "a research career interwoven with rationality and sensibility". "Our enthusiasm, fearlessness and persistence in science will be like a tree of life, taking root in the soil of professionalism, with no fear for the strong wind and heavy rain." "Human development has no boundaries. Like the composite materials that could be extended continuously, we could listen to different voices and extend our perceptual world, so that our adaptability and inclusiveness will be improved constantly."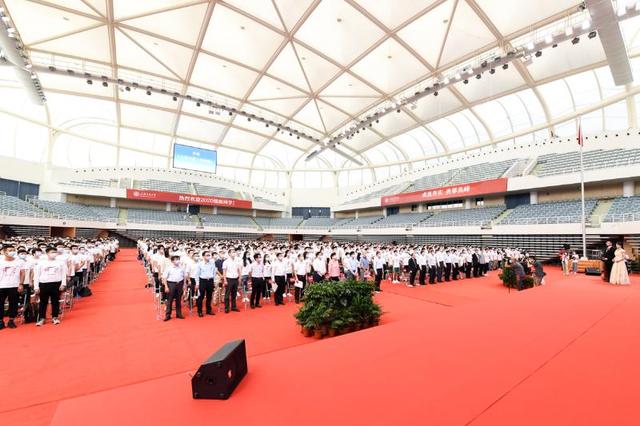 "With Your Choice of SJTU Comes Greater Responsibility." At the end of the opening ceremony, all the freshmen stood up and solemnly swore that they would always remember the lofty ideals as SJTU students and strive to shoulder the mission and responsibility of the times.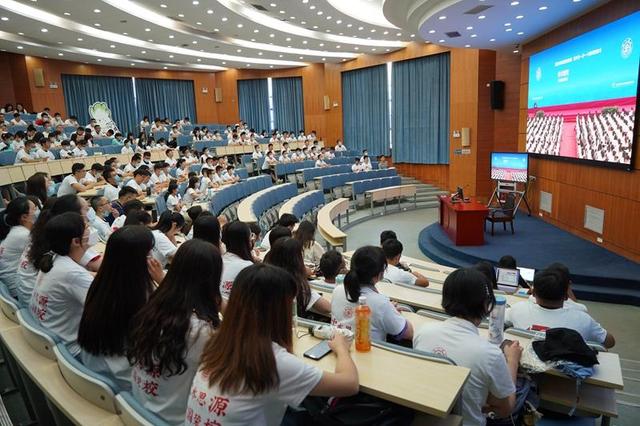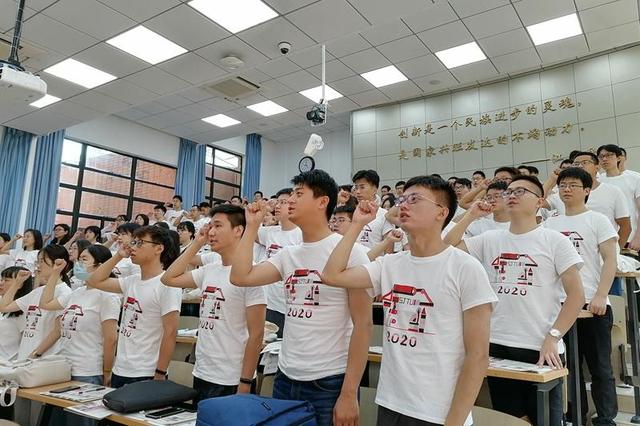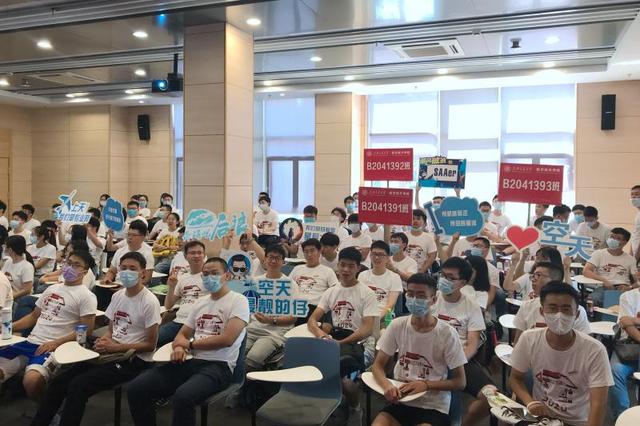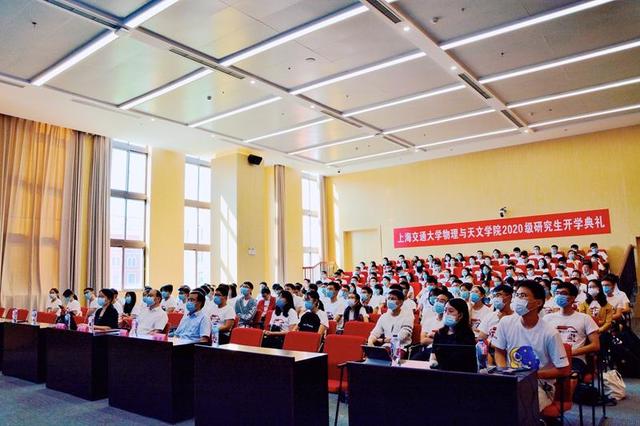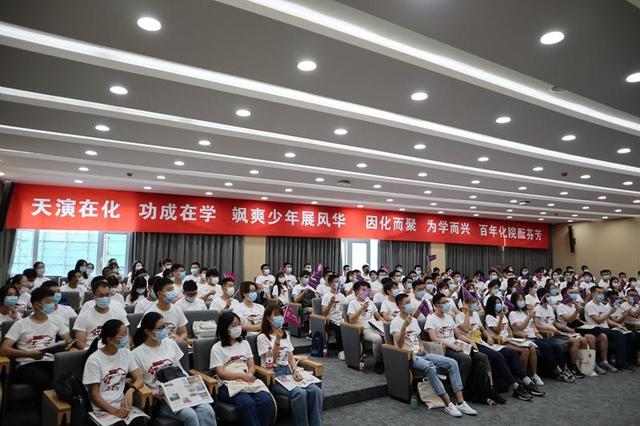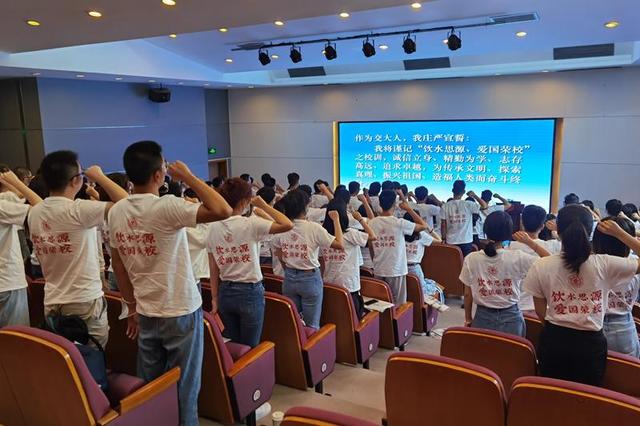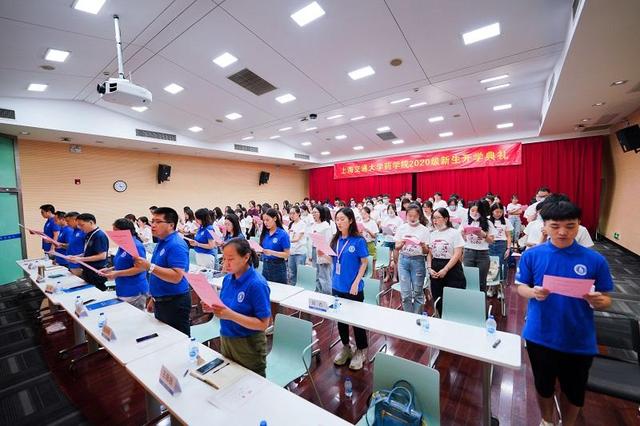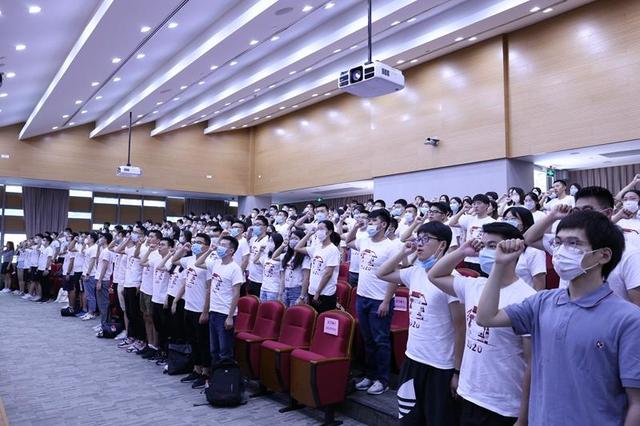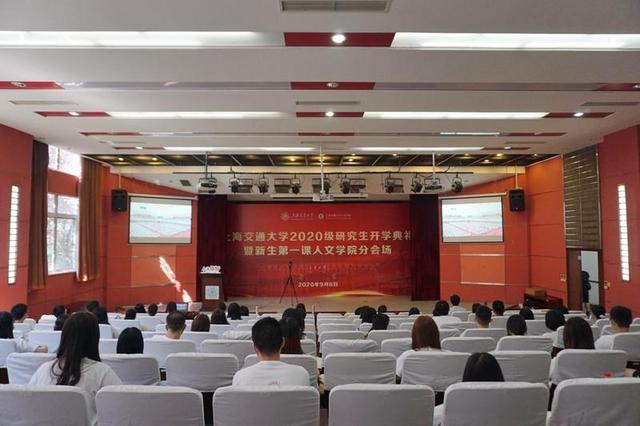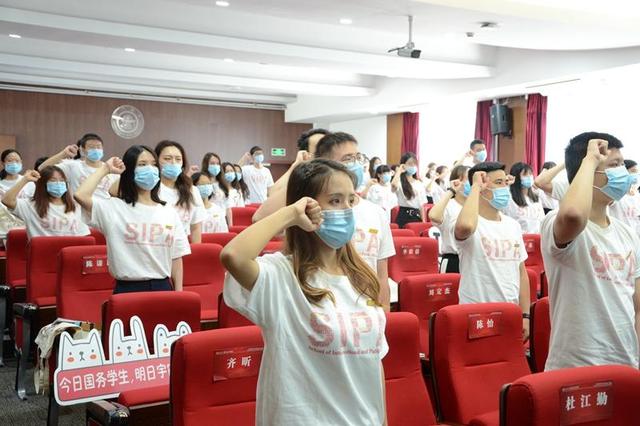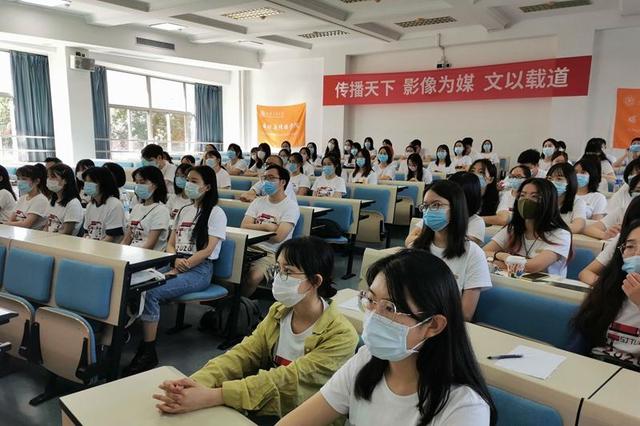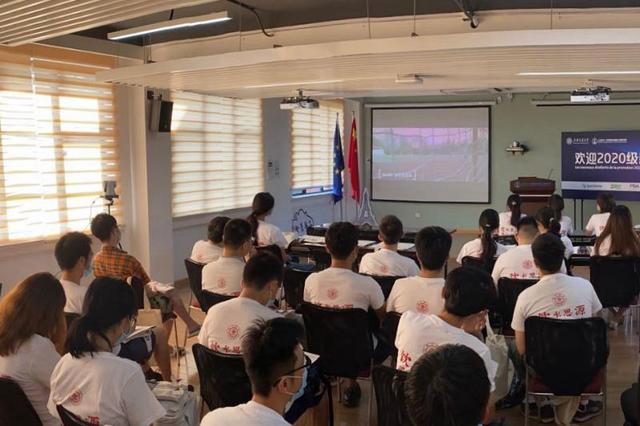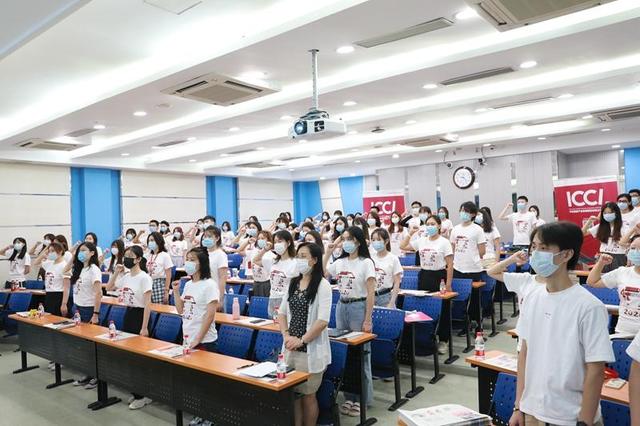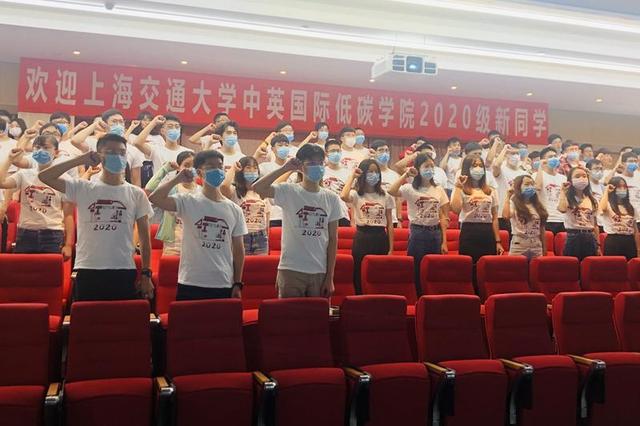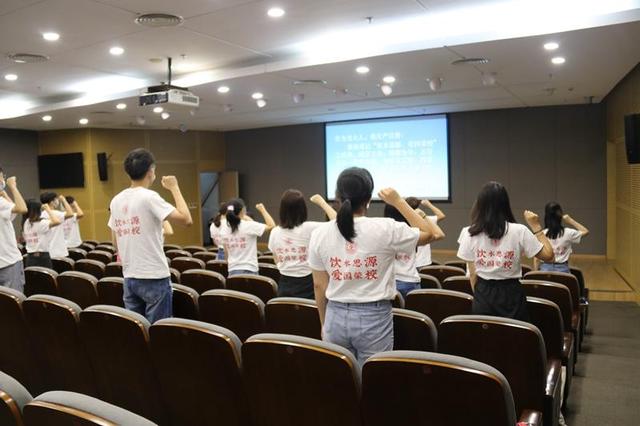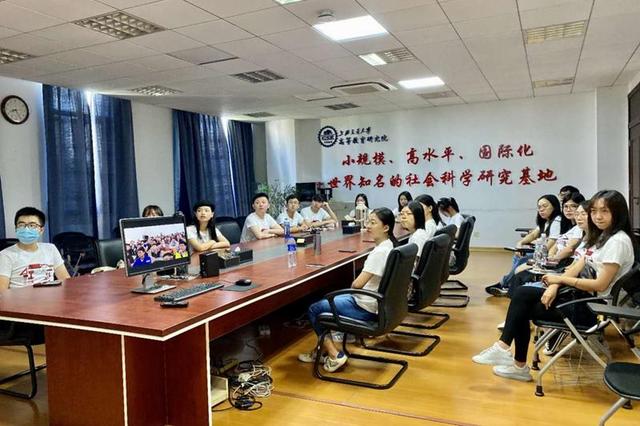 Translated by Zhang Wenying, Zhou Rong
Proofread by Xiao Yangning