SCO Secretary-General Vladimir Norov Visited SJTU
November 13, 2020 Author: Shanghai Jiao Tong University Office; International Affairs Division, SJTU
On the morning of November 5th, Vladimir Norov, and had a meeting with at Minhang Campus.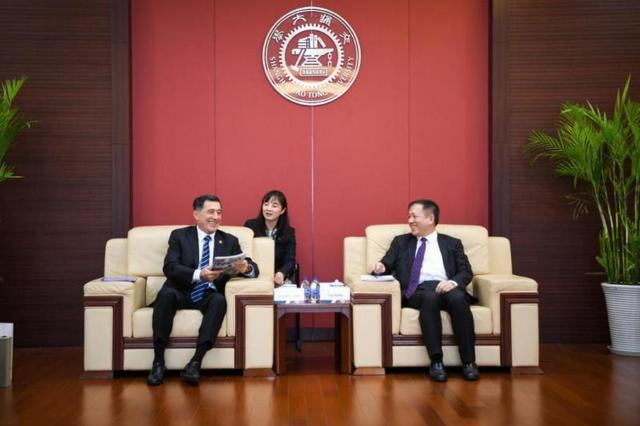 Yang Zhenbin warmly welcomed Vladimir Norov and his delegation and briefly introduced the history of SJTU and achievements that the university has made in disciplinary development, talent nourishment and international cooperation. Yang Zhenbin said that he hopes to push forward the cross-function cooperation and communication with SCO in cultural exchange and other aspects. He wishes that SJTU could be the bridge between SCO and its development in Shanghai.
Mr. Norov expressed his appreciation for the welcome and his hope in establishing deeper cooperation ties with SJTU in the year 2020 that marks the 20th anniversary of SCO. He said that inside the SCO, there is also a non-entity cooperation network called SCO University, which he hopes can be applied to facilitating the communication between universities of SCO member states and SJTU. SCO will act as a medium and work to deepen and widen the connection between SJTU and other universities and scientific research institutes of SCO member states.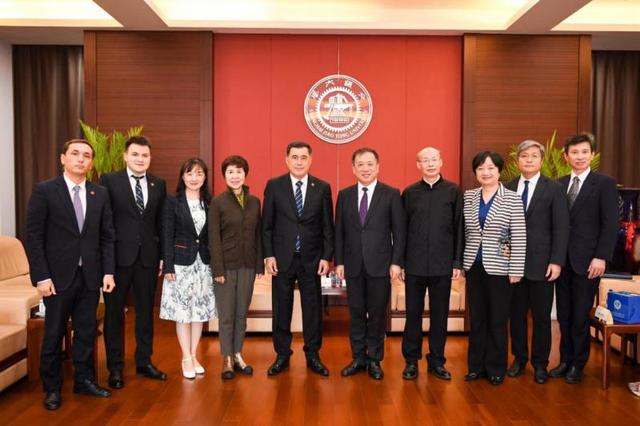 Professor Xiong Chengyu, visiting scholar of School of Humanities and Foreign Academician of the European Academy of Sciences, Chen Ruofang, Dean of Antai College of Economics & Management, and Luo Peng, Director of International Affairs Division also joined the meeting.
Author: Shanghai Jiao Tong University Office; International Affairs Division, SJTU
Source: International Affairs Division, SJTU
Translated by Han Yueyue