Consul-General of the Republic of Singapore in Shanghai Visited SJTU
November 25, 2020 Author:
On the afternoon of November 16th, Mr. Chua Teng Hoe, Consul-General of the Republic of Singapore in Shanghai, led a delegation to visit Shanghai Jiao Tong University. Yang Zhenbin, Secretary of the CPC SJTU Committee, and Xu Xuemin, SJTU Vice President met with them at the Minhang Campus.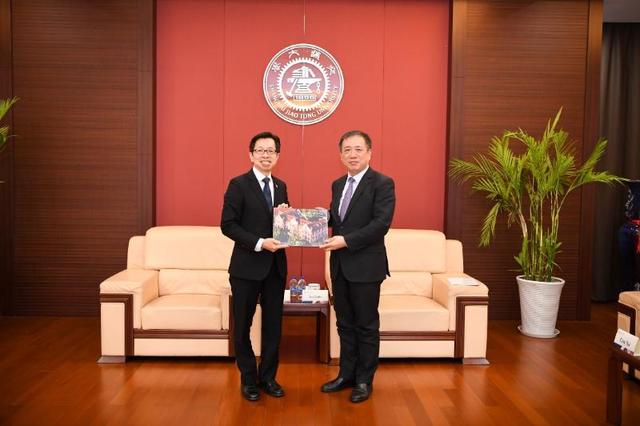 Yang Zhenbin expressed warm welcome to Mr. Chua Teng Hoe and his delegation. He said that the cooperation between SJTU and Singapore had a long history with the university keeping strong and deep connections with Singapore government, universities and enterprises. Moreover, SJTU established the SJTU-APGI in Singapore last year. Yang hopes that Mr. Chua Teng Hoe will continue to support the tight cooperation with SJTU, which would serve as a bridge in knowledge and cultural exchanges between the two.
Mr. Chua Teng Hoe thanked SJTU for the warm welcome. He said that this year marks the 30th anniversary of the establishment of diplomatic ties between Singapore and China. In the congratulatory phone call between the presidents of the two countries, President Xi Jinping pinpointed the strategic, visionary and demonstration importance of the cooperation between Singapore and China and expressed his hopes in deepening future relationships. Mr. Chua indicated that Consulate-General of Singapore in Shanghai will actively promote the cooperation and exchanges between SJTU and Singapore, and encourage more universities, research organizations and enterprises to come to China and Shanghai so as to better strengthen the cooperation in multiple fields.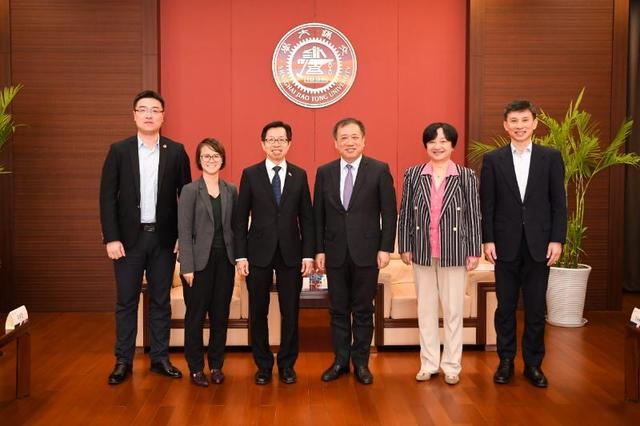 Ms. Danielle Koh, Consul (Political) of Singapore Consulate General in Shanghai, and Mr. Luo Peng, Director of SJTU International Affairs Division also attended the meeting.
Author: Shanghai Jiao Tong University Office; International Affairs Division, SJTU
Source: International Affairs Division, SJTU
Translated by Han Yueyue
Proofread by Xiao Yangning