SJTU Representatives Attended APRU Annual Presidents' Meeting
September 13, 2021
On August 27 2021, the Association of Pacific Rim Universities (APRU) commenced online its 25th Annual Presidents' Meeting and Forum. Themed under "Universities Shaping the New Normal Together", the meeting gathered nearly 200 attendees, including presidents, school leaders and faculty in charge of international cooperation from 57 universities, and it was moderated by Gene BLOCK, chairman of APRU and president of UCLA.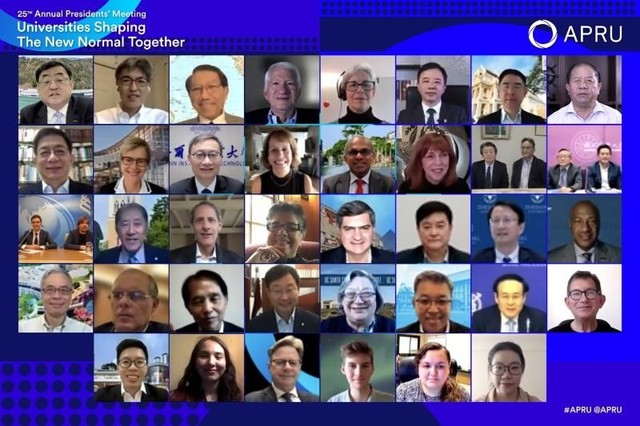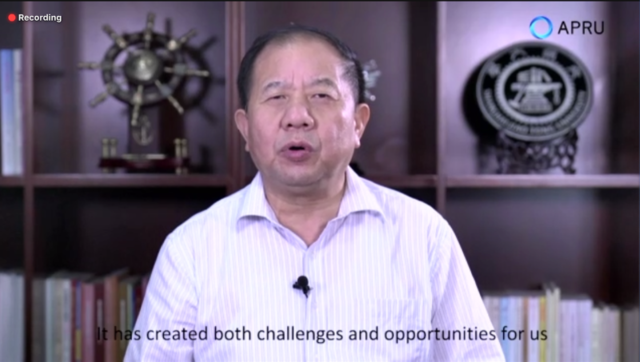 As a representative of Chinese universities, SJTU President Lin Zhongqin delivered a speech at the President Forum with the theme of "Shaping the new normal of higher education". On behalf of SJTU, Lin said that member universities shall work together to tap into the full potential of APRU platform, and suggested launching joint summer schools based on the United Nation's 2030 Sustainable Development Goals, so as to incubate young people with international competence.
Mr. Lin was appointed a member of the new Executive Committee of APRU.
Shanghai Jiao Tong University joined APRU in June 2019 and has been actively involved in all APRU meetings and events.
So far APRU has absorbed 60 universities, with 17 from China (including Hong Kong, Macao and Taiwan). The Association will be publishing the Chinese version of annual report at the end of September, 2021.
Author: Zhou Tianqi
Source: International Affairs Division, SJTU
Translated by Zhang Wenying