Registration Session Successfully Held for 2021 SJTU International Students
September 12, 2021
A Smart "Check-in"
From September 9 to 12, 2021, Shanghai Jiao Tong University has welcomed international students from all across the globe. This year, a combination of online and on-site registration is implemented due to the impact of the COVID-19 pandemic.
President Lin Zhongqin, Vice President Xu Xuemin, Vice President Wang Weiming along with heads of relevant departments came to Nan Yang Bei Yuan to welcome the new students. Nan Yang Bei Yuan is a newly-built extension of Minhang campus, with homelike accommodation and humanized living facilities.
Registration sites were less crowded this year, as emerging technologies such as "Smart Check-ins", "Cloud Service," and etc. were applied. The one-stop registration process has brought great convenience to the students. In addition, personal protective equipment including masks, gloves and hand sanitizers were prepared in advance. With glowing smiles, the international students happily took selfies with their friends and teachers to capture this valuable moment.
Well-Prepared
To ensure a safe and efficient registration for every international freshman, the university has been preparing for receiving them since last semester. Notifications have been sent to every student at home and abroad through various channels. Online registration procedures have been streamlined for freshmen who cannot physically come to register at the moment. For those who can register on-site, various departments work closely to make sure that infection prevention and control measures are effectively implemented. Volunteers were assigned to help freshmen complete their registration procedures smoothly.
Moreover, International Student Center has collected and collated all the information that international freshmen need to know and compiled a bilingual guidebook which is available at the official website and the wechat account Study@SJTU.
An "Online + On-site" Semester
As of September 9, a total of 651 international students have registered, including 378 degree-seeking students and 273 non-degree-seeking students from Malaysia, South Korea, the United States, Indonesia, Japan, Canada, Italy, Russian Federation, Australia, Thailand and etc.
SJTU enjoys a high scientific research and technological innovation level, a strong faculty, and a rich internationalized atmosphere. As the pandemic continues to impact nations across the globe, a combination of online and on-site learning mode are gradually becoming more and more popular, facilitating easy and effective access for student around the world. We strongly believe, as long as we stand together, the global challenge will be conquered eventually, and we look forward to seeing you on campus soon!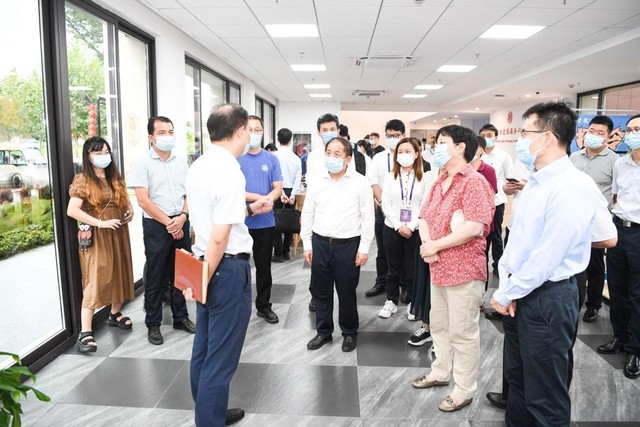 President Lin Zhongqin, VP Xu Xuemin, VP Wang Weiming and heads of relevant departments visited Nan Yang Bei Yuan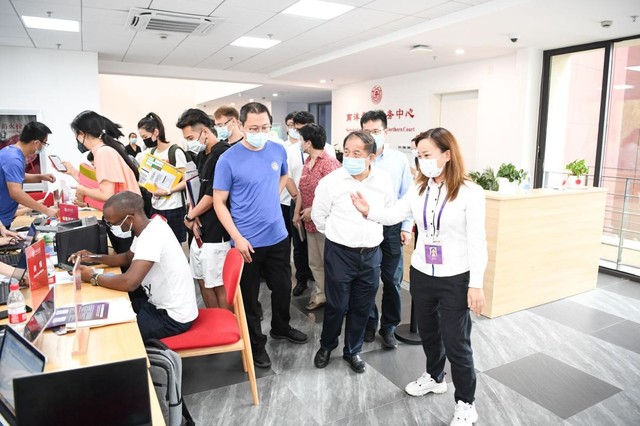 President Lin Zhongqin, VP Xu Xuemin, VP Wang Weiming and heads of relevant departments visited Nan Yang Bei Yuan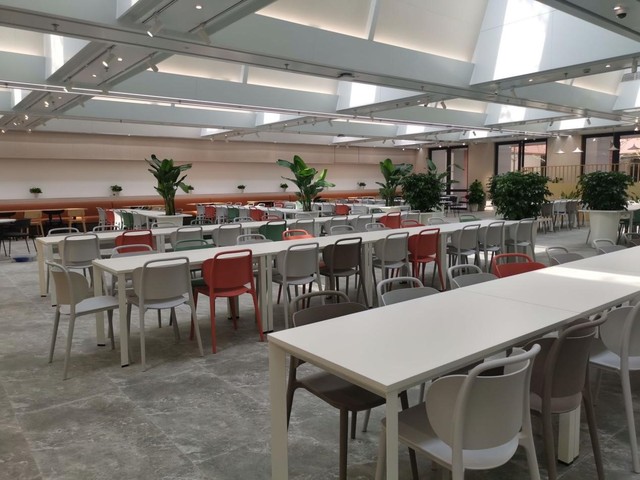 Dining Hall of Nan Yang Bei Yuan
Lobby of Nan Yang Bei Yuan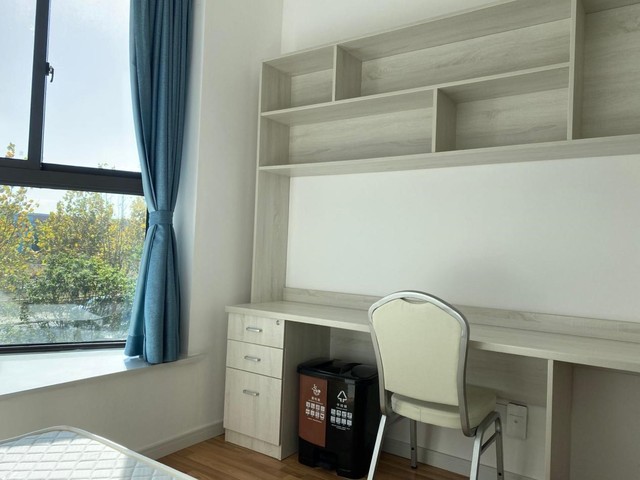 Dormitory of Nan Yang Bei Yuan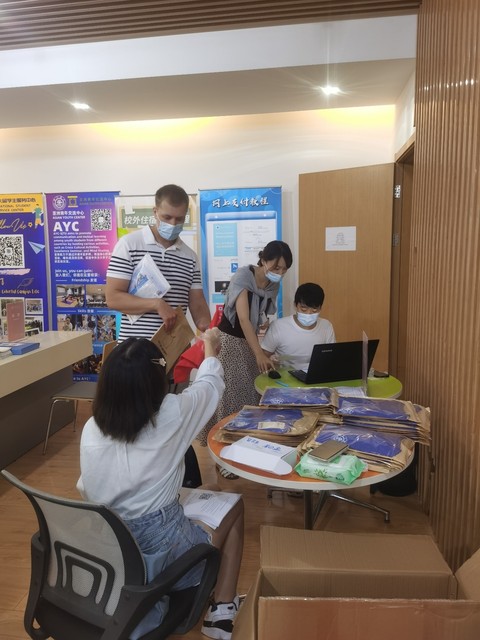 International freshmen registering on Xuhui campus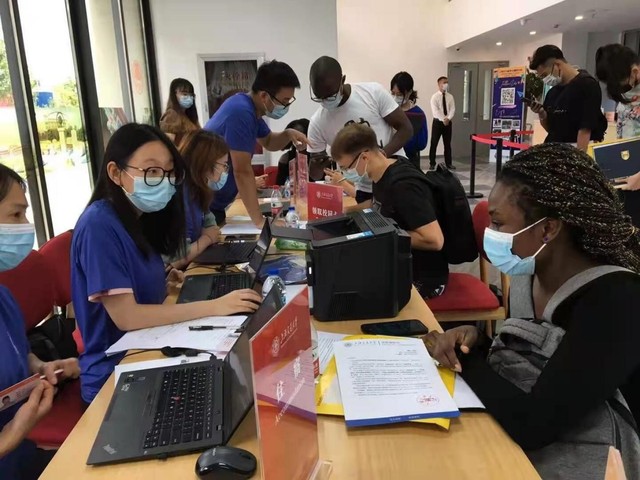 International freshmen registering in Nan Yang Bei Yuan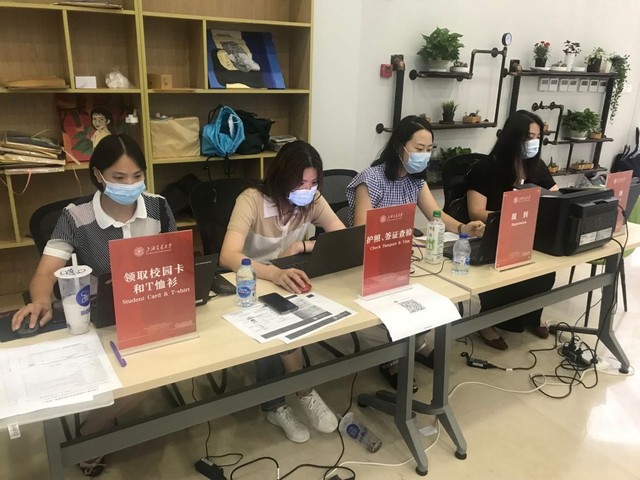 Registration Venue at No.8 & No.9 Building, Minhang campus
International Affairs Division
Shanghai Jiao Tong University
September 12, 2021